Lawsuit filed against UNMC, Nebraska Medicine over trans teen's breast-removal surgery in 2018
Filing alleges doctors didn't pursue non-surgical and mental health treatments extensively enough leading to 'lasting health complications' for the patient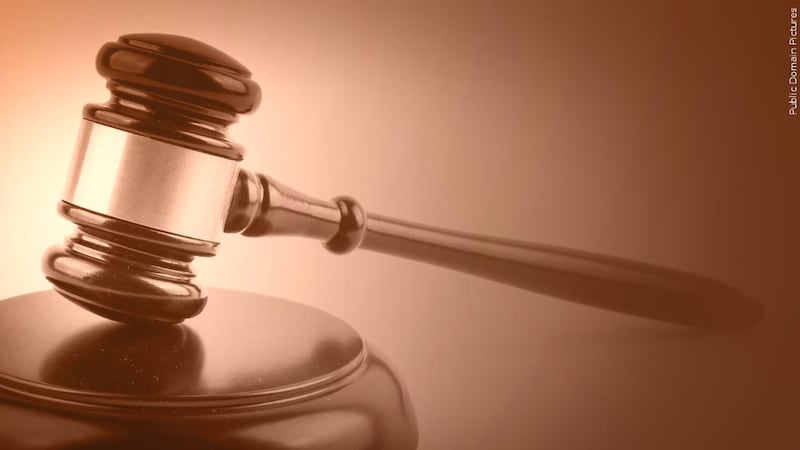 Published: Sep. 13, 2023 at 10:01 PM CDT
OMAHA, Neb. (WOWT) - A lawsuit has been filed against the University of Nebraska Medical Center and Nebraska Medicine alleging negligence and lack of informed consent after a 16-year-old identifying at that time as a trans male had both breasts removed in 2018.
The lawsuit filed in Douglas County Court on Wednesday afternoon by the Center for American Liberty, Nebraska malpractice attorney Jeff Downing, and the Thomas More Society on behalf of the patient, Luka Hein, alleges medical personnel didn't try hard enough to pursue other avenues of treatment for the teen and instead rushed them into surgery.
The document filed about nine months after Hein declared she no longer identified as a male also names three doctors, alleging the defendants:
Shifted from a standard medical diagnosis to a "gender-affirming care" model, following a flawed "Dutch protocol."

Used misleading descriptions and false claims, violating Nebraska's Consumer Protection Act.

Placed the patient in a "closed feedback loop" of treatment by an "affirming" therapist and the UNMC Gender Clinic.

Breached standard of care in performing surgery ahead of other treatments and failing to warn of adverse medical outcomes.

Failure to obtain "free and fully informed consent."
The lawsuit, alleging Hein's therapist and doctors were negligent, seeks "damages based on the evidence of negligence and lack of informed consent."
According to the filing, the teen "may have been swept up in a social contagion and/or unduly influenced by social media" and was "suffering from significant psychosocial comorbidities." The lawsuit also suggests that the teen patient was vulnerable as their parents had gone through a divorce in 2015 when the teen was 13 years old, which caused the teen to begin questioning their identity. The following year was a struggle at school, and the teen began seeing a therapist and a psychiatrist. The teen was diagnosed with depression and generalized anxiety disorder and was placed on antipsychotic medication, but "continued to spiral downward," the document states.
As Hein's mental health continued to deteriorate, she was placed in a partial care psychiatric program in February 2017, the lawsuit states.
"Around this same time, (the teen) was groomed online and preyed upon by an older man from out of state," and was "enticed ... to send him sexually explicit pictures" and threatened when refusing to do so. Law enforcement was notified at the time, and "an upsetting and difficult investigation followed," further traumatizing the teen.
Hein was placed in an "intensive partial care psychiatric program" in May 2017, at which point the therapist increased the teen's antipsychotic medication and added an SSRI, the document states.
The lawsuit alleges that doctors gave Hein's parents the impression that she would be suicidal despite not having any "documented suicidal ideation" for nearly a year before the surgery performed in July 2018. She was referred by a therapist with expertise in gender care to an OB-GYN, who was also a gender care clinic director, and both doctors recommended breast removal. According to the lawsuit, it was implied that if they did not consent, the teen would commit suicide as a means of getting the parents "on board" with the surgery.
According to the lawsuit, Hein first visited the gender clinic in January 2018 at age 15 and was immediately diagnosed with "gender identity disorder." The lawsuit alleges that the breast-removal surgery was fast-tracked.
About four months later, the teen was placed on testosterone; about a year later, the doctor treating the teen recommended a partial hysterectomy as the next step in the teen's transition, the document states. The teen's parents allegedly met with the doctor, and after a heated discussion, did not consent to the surgery, and it was not performed.
The lawsuit alleges there was no warning given about any potential harm long-term use of testosterone could cause and suggests that the surgery should have come after the teen had been on hormone treatments for at least a year. According to the document, the teen ended up on testosterone for four years and that it caused significant mental and physical harm.
Hein stopped taking testosterone in late 2022, "due to heart irregularities, aching joints, and pelvic pain," alleging their condition had deteriorated so much as to prevent them from functioning or even getting out of bed, the document states.
In January 2023, the patient, now 21 years old, made it known via a telehealth appointment that she no longer identified as male, and told the doctor that she didn't think they were old enough in 2018 to have consented to the transgender "treatments." At that point, the doctor recommended Hein seek mental health counseling.
"I was going through the darkest and most chaotic time in my life, and instead of being given the help I needed, these doctors affirmed that chaos into reality," Hein said in a Wednesday news release. "I was talked into medical intervention that I could not fully understand the long-term impacts and consequences of."
Copyright 2023 WOWT. All rights reserved.