Iowa State Troopers patrol so deputies can mourn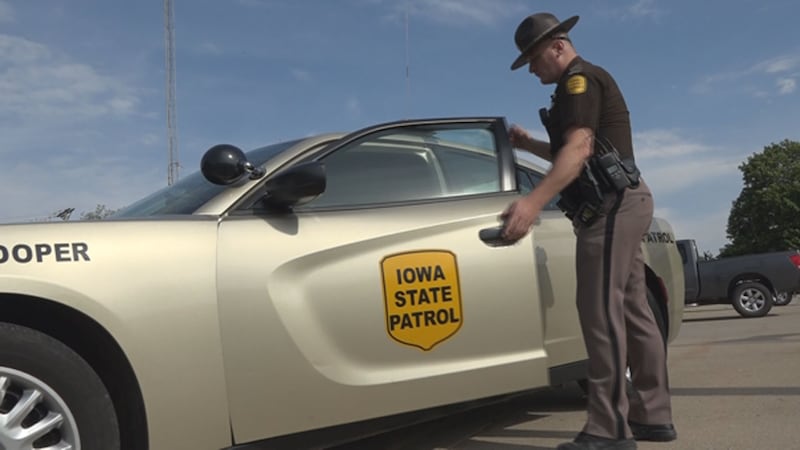 Published: May. 8, 2017 at 8:02 PM CDT
While deputies paid respects to their fallen colleague, the residents Pottawattamie County still needed to be served and protected. So Iowa State Troopers stepped in to help.
Trooper Jim Bullington said, "I'm wearing Pott County's hand held radio and they've got direct communications with me."
Five Iowa State Troopers left the highway for country roads usually patrolled by Pottawattamie County deputies who attended the funeral of Deputy Mark Burbridge.
Trooper Bullington said, "What the five of us are doing here, that's five deputies who knew this deputy and they can attend his funeral."
From 5 a.m. until 3 p.m., the troopers did their best covering unfamiliar territory. The troopers know their way around on the main highways, but responding to calls on the winding roads of Pottawattamie County can be challenging. But with computer maps and dispatch directions the troopers are getting to calls quick enough.
A captain from Spencer, Iowa who usually commands rather than responds said they wanted to help deputies. Captain Darin Fratzke said, "We just want everybody who worked with him who knew him and knew the family to be able to attend. So we're just helping out and assisting with calls."
The troopers know the deputies would do the same for them - they just pray that they never have to.
During their shift patrolling, Pottawattamie County the troopers answered 13 calls. Those calls included the medical emergency, suspicious vehicles, residential alarms and helping motorists.