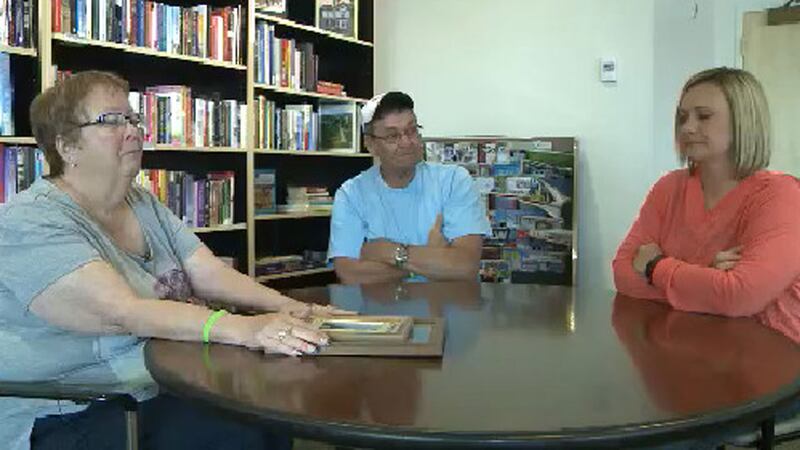 Published: May. 27, 2016 at 7:32 PM CDT
We can't always control what we inherit from our families and that's certainly true when it comes to genetics. A bad gene can sometimes be fixed with a transplant of love.
Two things run in Becky Moser's family. One is polycystic kidney disease and the other trait is love. "More than loved. I still get kind of emotional. It's very hard to know that they love you that much that they would give."
Two years ago, Becky's kidneys were failing. "The minute I walked in he started talking about transplant and I kind of looked at him and I said, are you talking about me? And he said, 'yeah, you are to the point that you have to be on the list."
Almost everyone in Becky's family has polycystic kidney disease though and couldn't donate. So her five step daughters stepped up. Candace was a match, but at the time she was 60 pounds too heavy to be allowed to donate. "And she has always been there for me and I needed to do this for her because I didn't want to lose her," says Candace Moser.
Through Zumba and walking, Candace dropped the weight and on March 10th went under the knife at Nebraska Medicine, giving Becky a kidney a day before her birthday and a day before having to go on dialysis. "She said to me, are you sure you want to do this on your birthday weekend?" said Becky. "I said it's not like I celebrate it anyway. And secondly, I couldn't ask for a better present."
The transplant was a success. The family is thankful that love turned out to be the more dominate genetic inheritance. "I am just glad she is doing really well," said Candace. "It's all worth it."
Both women want to encourage life donations.