This Made Us Smile: OPD roadside assistance on a rainy day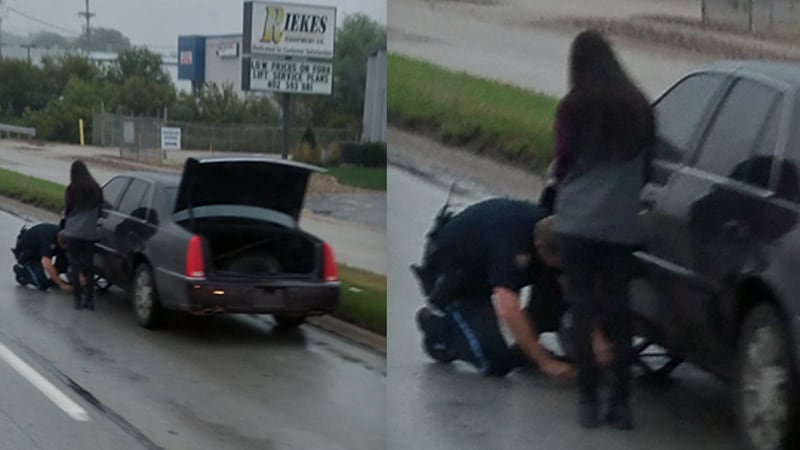 Published: Oct. 5, 2017 at 10:45 PM CDT
An Omaha Police officer who stopped to help a stranded driver Thursday caught the attention of a 6 News viewer.
Sean Ballard said he snapped the photo near S 67th and L Street. He said rain was still coming down as the officer helped the woman change a flat tire.
Ballard said he wanted to share the photo to show support for the law enforcement in our community!