Stuffed animals speak a language of love and remembrance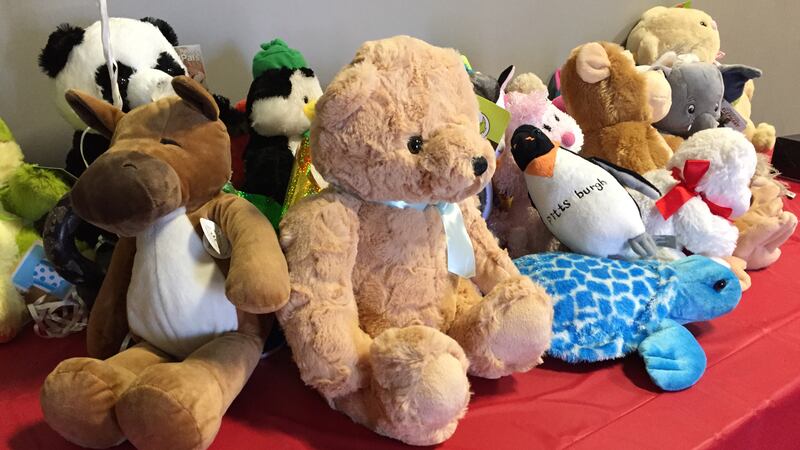 Published: Apr. 23, 2017 at 12:27 PM CDT
Stuffed animals are telling the story of a metro youngster's legacy and touching the lives of children in crisis.
The collection was assembled Sunday in a collaborative enterprise that teamed the Aspen Drake Seemann Foundation with Elkhorn Valley Fitness.
The new fitness facility marked its grand opening with a Stuffed Animal Drive Sunday morning.
The furry contributions will help ease the pain of children over the years to come. The animals will be distributed to first responders who can, in turn, provide them to kids at the most difficult times in their lives - times of crisis; times of recovery.
Clint and Lisa Seemann launched the Aspen Drake Seemann Foundation in honor of their son Aspen who died in June of last year.
Aspen was was reported missing in the water near South 244th and Pacific streets, found about 10 minutes later and taken to the hospital where he later died.
The Foundation now reaches out to other children in times of tragedy. If you'd still like to donate,