Scouts team with tech in service to community and beyond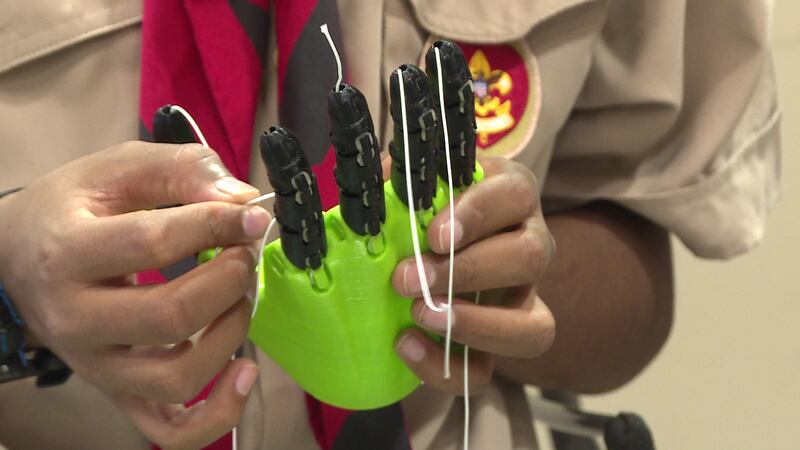 Published: Aug. 24, 2017 at 9:57 AM CDT
An Omaha Boy Scout troop is using technology to help children in need.
Members of Troop 374 put together 3-D printed prosthetic hands for kids.
Traditional prosthetics can cost $10,000 and young children tend to outgrow them quickly. But these can be made for less than $100.
Boy Scout Yash Fichadia printed the hands as part of his Eagle project with guidance from a UNO biomechanics professor.
Yash said, "I've learned a lot about how 3-D printing works and how these hands work. And I've really got an interest invested in this project and helping people with this."
Assistant Professor Jorge Zuniga said, "They are really shaping their personality, their mentality and learning new skills. And they're here for service."
Dr. Zuniga said some of the prosthetics will go to children right here in the metro while others will be given to kids in South America.