HEARTLAND FLOOD: Safety assessments in progress in Pacific Junction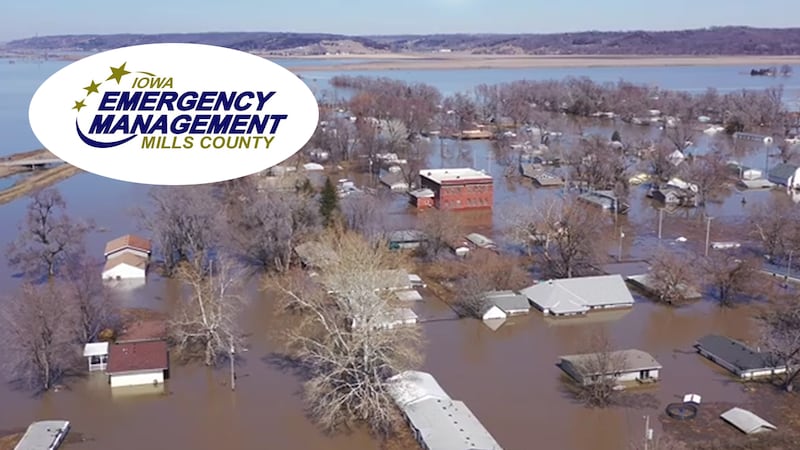 Published: Apr. 16, 2019 at 2:30 PM CDT
The gears are turning in a methodical process to get Pacific Junction flood victims back to their properties.
Effective Tuesday, April 16, a team is combing the landscape, structure-to-structure, to make assessments of their safety and tagging them accordingly.
The Pacific Junction Re-entry Plan begins under the direction of the Iowa Incident Management Team. That team is authoritized to take the lead in assuring the safety of area residents as they prepare to make their way back to the community.
The Mandatory Evacuation Order is still in place for those Pacific Junction residents east of Depot Street
. Those west of Depot Street have been allowed to return to assess their properties.
The Re-entry Plan addresses safety and security for residents.
Representatives of Iowa Task Force 1 Urban Search & Rescue, Mid-American Energy, City Council Representatives and Law Enforcement have formed Assessment Teams. The Teams will conduct Gross Rapid Hazard Assessments to identify any immediate threat to life or health.
Following an exterior evaluation of each structure,
will be applied to the residence indicating if the assessment team feels it is safe to enter or not.
Assessment begins Tuesday, April 16, 2019 and continues until completed. To assure security, entry to the city will be limited to the South side via 195th Street. Law Enforcement will be present in and/or around the community 24/7.
For additional information, visit the
.