Omaha woman wins bobsled golds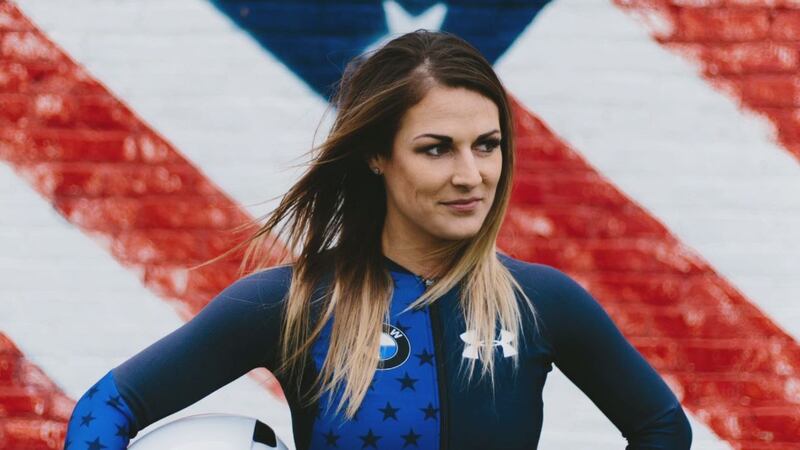 Published: Jan. 21, 2018 at 6:31 PM CST
Most of us will never know the exhilaration of doing 80-miles per hour in a bobsled. So we asked Nicole Brungardt to describe it?
"It's adrenaline and absolutely scared out of your mind. I was absolutely terrified at times. That was more at the beginning," she said.
Four months ago – the Omaha woman had no idea, either. She'd never been in a bobsled.
But after a summer of training in the Omaha heat and humidity – the former Wayne State Track star made the North American Bobsled Team – which is a step away from the World Cup Team – and a heartbeat from the Olympic Squad.
Nicole: "There were two other rookies who had never been in a bobsled like me.
Reporter: "So you could bond over it?"
Nicole: "Yes. I was telling my pilot, when you crash together you have that bond. Both get out and ask if you're OK. It's a cool experience, but terrifying."
Did we mention she crashed in her first race?
"My shoulders got beat up and I literally screamed the whole way down," said Nicole.
This 28-year-old rookie learned quickly – earning 3 golds and a fourth place finished.
Reporter: "Your Olympic dream is still alive?"
Nicole: More alive, I think. I needed a little taste and now it's definitely alive."
Nicole Brungardt is back in Omaha now but will be back in a bobsled this fall – looking towards fast times – fewer crashes – and an eye on the 2022 Winter Olympics in Beijing, China.
Team USA has two teams in the women's bobsled at the Winter Olympics. Their first day of racing is February 20th.