Omaha man pushing for solutions on the opioid crisis in Nebraska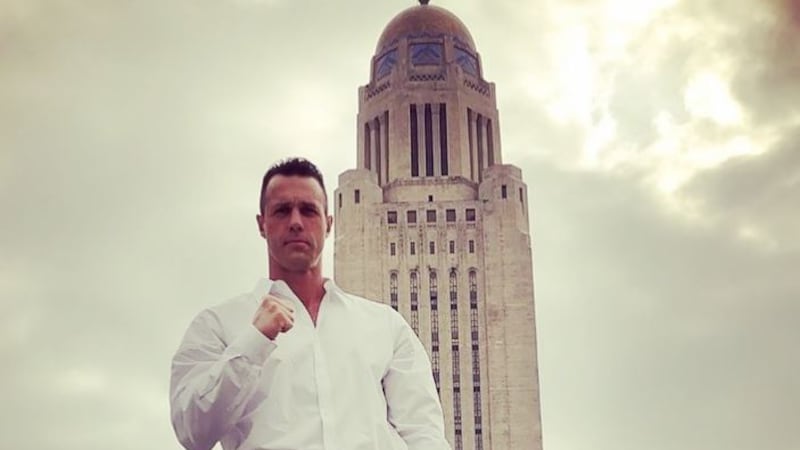 Published: Nov. 26, 2017 at 9:51 PM CST
An Omaha man is taking steps to help fight the opioid crisis in Nebraska. After taking pills for years, he saw the light and now hopes others do, too.
Aaron Barnes knows just how bad the opioid crisis is. Around 3 years ago, he was reliant on pills every day.
"It was such a slippery slope that it got quickly out of hand," said Barnes. "My thirty day supply was gone in a week."
The now 41-year-old says it's time to change the way we look at the problem. The recovering addict recently visited Lincoln in hopes of spreading the message to Nebraska lawmakers. Barnes says our state needs more help.
"The traditional treatment of addiction in my opinion is not working. The numbers are going in the other direction," he said. "I do believe it's time for some outside the box thinking."
In the meantime, you'll catch Barnes most days at Todd Smith Fitness at 76th and Cass. He's now a Certified Recovery Coach and a personal trainer. He runs his business "Sober Coaching." He also does a lot of volunteer work.
"That filled my soul. They say you really need to connect the mind, body, and spirit to really get into recovery. I did," added Barnes. "I realized that volunteer work, fitness, and nutrition were how I connected the three."
Every day, Barnes hopes he can help turn the table for others, as his family and friends helped him turn his life around. He says it's all about gaining the strength and moving forward.
After meeting with Nebraska legislators, Barnes feels even more help will soon be on the way for rehab centers in the state, but first, he says it takes the addict the courage in asking for help.
Aaron was also featured in "Recovery Today" Magazine as a Sober Coach. If you'd like to get in touch with him, or learn more about what he does to fight the opioid addiction, check out his website, sobercoaching.com