Omaha doctor uses new technique to combat chronic pain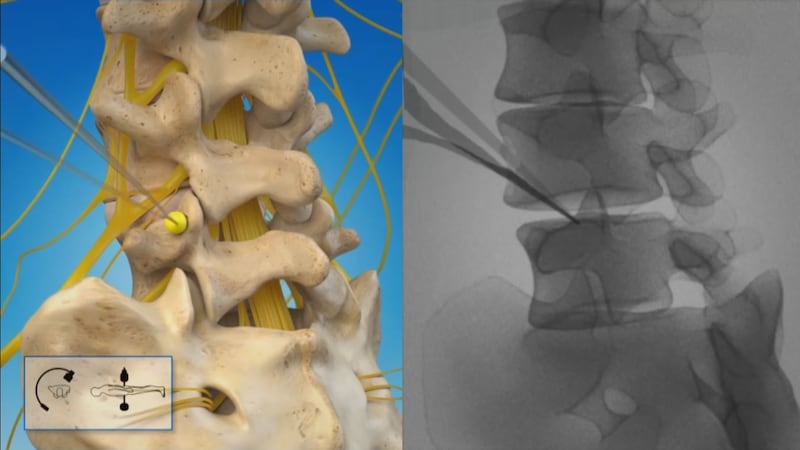 Published: Jul. 18, 2017 at 1:52 PM CDT
Four out of five adults in America experience some kind of chronic pain.
Like Kim Anderson, a metro resident who loves to golf, or she did before chronic neck pain kept her off the links.
"After even one round of gold I would be in pain for a good four to five days, I would not be in a very good mood." said Kim.
That is when Kim decided to see Dr. Matthew Hahn, an Omaha doctor who is using a new non invasive process called Coolief to eliminate pain without drugs.
"Drugs can cause adverse effects like drowsiness, fatigue and even have addictive qualities like Opioid medications. It may be something they don't want to deal with or want off" said Dr. Hahn
In the Coolief procedure doctors put a small needle over nerves that are responsible for sending signals of pain to the brain. When they are sure they are targeting the right area they heat up a needle that heats up the nerve and stops the nerve from sending signals to the brain.
The quick and easy procedure allows patients to walk out of the doctors office pain free. Kim says there is only one minor drawback with the process
"The only scary part is that you are awake when the procedure is happening but that's the only scary part, really it's super easy."
For more information on the Coolief procedure you can visit their website
or