Nurses needed: Metro hospitals having a tough time finding new nurses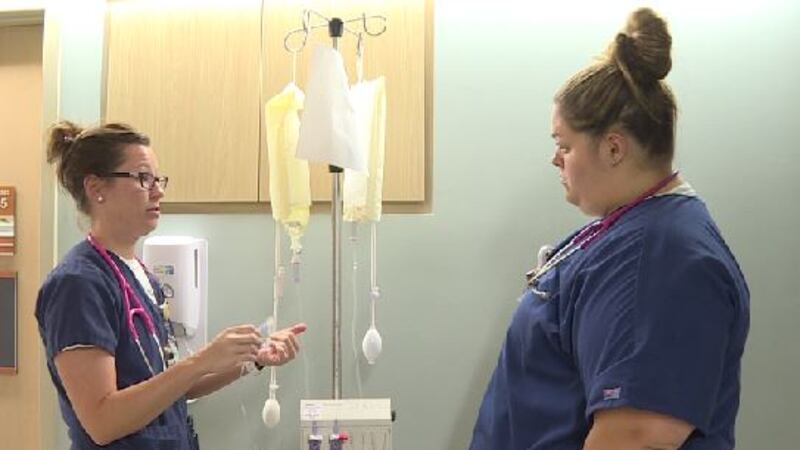 Published: Aug. 8, 2017 at 3:47 PM CDT
The latest nationwide statistics from the U.S. Labor Department show the healthcare industry has a record number of job openings.
Here in the Metro, nurses are in high demand. In fact, there is a nursing shortage at some local hospitals and clinics.
The Metro's CHI Health System currently has 311 job vacancies. 115 of those positions are for qualified nurses.
WOWT 6 News spoke to Kevin Schwedhelm, Vice President of Patient Care Services at CHI CUMC Bergan Mercy Hospital. Schwedhelm has noticed that as patients live longer, the demand for nurses is higher than ever. He said: "Nursing care is really a backbone of any hospital."
To attract new nurses to the CHI system, CHI is offering up to $10,000 in student loan forgiveness as a signing bonus.
WOWT 6 News spoke to Greta Kurtz, a new nurse at CHI. This is her first week on the job in the ICU at CHI CUMC Bergan Mercy Hospital. Kurtz secured her position before she even graduated from nursing school. She said: "I knew I was going into a good field. One day I can hopefully become a charge nurse in the ICU."
Schwedhelm added: "Once you're a nurse you have a multitude of choices where you can take your career for your entire life."