Nebraska COVID-19 update: Three more inmates test positive; Life Care Center reports additional deaths Wednesday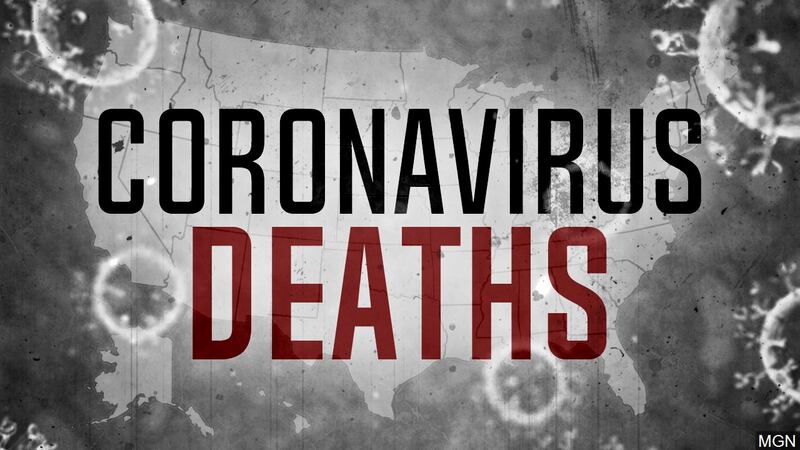 Published: May. 19, 2020 at 7:23 PM CDT
Here is a summary of new cases and other COVID-19 stats reported Wednesday by health officials across Nebraska.
Three more NDCS inmates test positive
The Nebraska Department of Correctional Services said Wednesday that three more men from the Community Corrections Center-Omaha have tested positive for COVID-19.
That brings the total number of cases at CCC-O to seven.
Wednesday total numbers
According to the
at 6 p.m. Wednesday, the state has reported six more deaths and 276 new cases.
That brings Nebraska's totals to 138 deaths and 11,122 cases.
Douglas County sits at 2,715 cases; Dakota County has 1,475; and Hall County has 1,441.
The state reports that 44% of hospital beds are available and 78% of ventilators are available.
Drive-through testing change
The Douglas County Health Department announced a change in the Thursday and Friday schedules for the drive-thru COVID-19 testing clinic.
Testing at OneWorld Community Health Center, 4920 S 30th St., will begin at noon and continue until 5 p.m. — or until all tests are used each day.
Three Rivers Public Health
The Three Rivers Public Health Department has released new cases for Dodge, Saunders, and Washington counties.
Dodge County has nine new cases with a total of 283, Saunders has two more cases with a total of 24, and Washington County has two more cases with a total of 26. The area's total cases now number 333.
Life Care Center update
An Elkhorn nursing home has reported additional COVID-19 deaths in recent days.
6 News was last able to confirm
. On Wednesday, the nursing home reported three more residents have died.
Also since Monday, according to Wednesday's news release:
Of the three additional residents who have been tested, one has tested positive for COVID-19.
Three more residents have been hospitalized, bringing that total to 10.
40 residents who have tested positive are being treated at the center; 20 residents who have tested negative remain at the center as well.
26 employees have tested positive; two have since been able to return to work.
59 employees tested negative.
Life Care Center employs 140 people, according to the release.
The center first received notification that someone in the building had tested positive for COVID-19 on April 27, the release states, and that all residents and staff were notified of the case April 28.
The release also notes that a resident who was hospitalized May 8 later tested positive and that all residents were tested May 11.
6 News confirmed on May 14 that
.
On Wednesday, the Nebraska Department of Health and Human Services visited the facility and conducted an inspection. The findings are being reviewed.
An infection preventionist from Nebraska's Infection Control Assessment and Promotion Program is working with the center on precautions and protocols for safety of residents and staff.
As of Wednesday afternoon, DHHS decided the center may continue to serve its residents.
Douglas County reports 145 more cases
The Douglas County Health Department reported 145 additional cases of COVID-19 in the area on Wednesday, bringing the county's total to 2,715.
The DCHD received 1,122 test results Tuesday, putting the county's positivity rate at 11 percent.
As of Tuesday night, local hospitals reported 432 medical surge beds were available while 143 patients with COVID-19 were hospitalized. An additional 59 people were hospitalized as "COVID-19 persons of interest."
Of 374 ventilators available to area hospitals, 121 were in use while 44 are being used by COVID-19 patients. DCHD confirmed 514 county residents have recovered from the coronavirus.
Lincoln reports eight more cases
The Lincoln-Lancaster County Health Department announced eight additional cases of COVID-19 in their area, bringing the community total to 918.
Central District Health Department
Three more deaths and 17 new COVID-19 cases were reported Wednesday by the Central District Health Department.
In a Facebook post, CDHD states it now has had 50 deaths and 1,528 cases to date.
Hall County has reported 1,446 cases; 58 cases have been reported in Hamilton County; and Merrick County has had 24 cases, according to the post.