Three men killed in I-80 crash in western Nebraska identified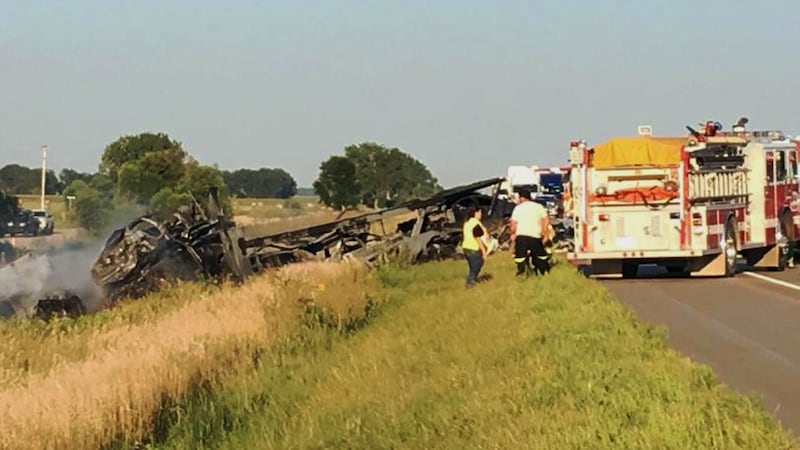 Published: Aug. 21, 2016 at 9:30 PM CDT
The three men killed when two semis collided head-on near Hershey, Nebraska Sunday evening have been identified.
The Nebraska State Patrol says an eastbound semi hauling produce crossed the median and struck a westbound semi hauling cars before sideswiping a car just before 6:30 p.m. Both trucks caught fire and were quickly engulfed in flames.
The driver of the eastbound semi was 56-year-old Hieu Trung Le of San Jose and his passenger, 31-year-old Duy Trong Dao of Sacramento. The driver of the westbound semi was 37-year-old Zurabi Mdzeluri of New York City. No one in the car was injured.
The accident closed a portion of westbound I-80 for about six hours.
Lora Kreiling said her husband ran from their nearby house to help. He was able to pull one man from a truck. Lora said her husband was later taken to a hospital for smoke inhalation and heat exhaustion.
Daniel Uhl and Staci Dencausse said after they narrowly escaped the crash, they rushed in to help. "We ran towards the fire to try to see if there was any survivors and I gave the guy my shirt," said Uhl. He put it around his face and pulled the man out of the car carrier. We tried to revive him, we pulled his burning clothes off his body."