Minnesota dad builds monster snowman for the kids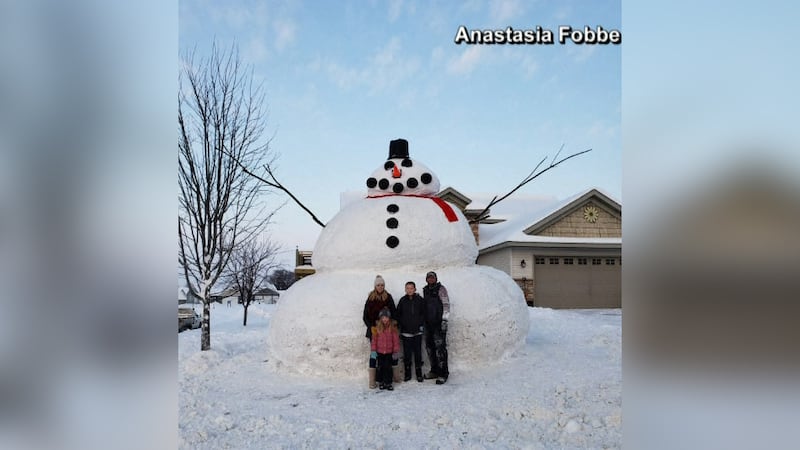 Published: Feb. 12, 2019 at 8:26 AM CST
Snow isn't so much a burden in Minnesota as it is a nascent work of art.
Here's the work of a Buffalo, Minnesota dad who had a vision that led to his neighbors getting quite a view.
Eric Fobbe wanted to build "The Father of All Snowmen" for his kids so he went to work over the weekend with a snow blower, a skidsteer and an old school snow shovel.
With a couple of tree limbs to serve as arms and some buttons and teeth the size of pizzas, the result was a 20-foot-tall Snowskwatch parked in the yard where it will get dusted with another half-foot of snow they're expecting this week and no doubt reign until the snow melts in August.
Another "Oh, fer cute" moment in the books!