Authorities ID grain elevator victim as Bellevue man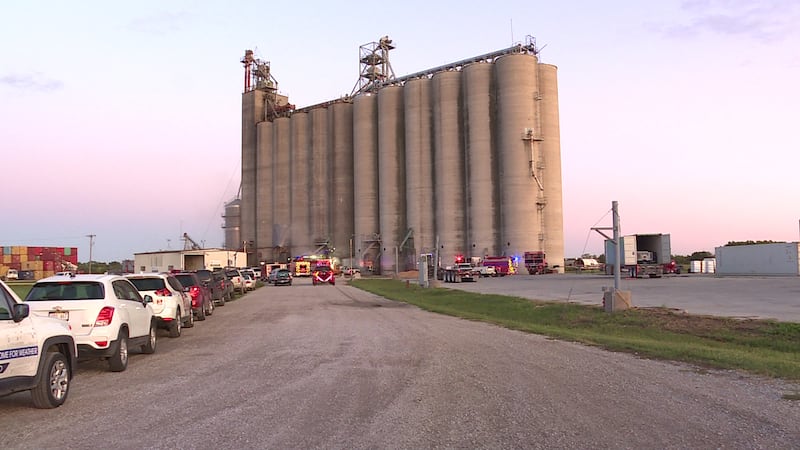 Published: Sep. 23, 2019 at 4:11 AM CDT
Authorities have identified a man who died in a Fremont grain elevator accident on Sunday as Zane Fecht, 32, of Bellevue, Nebraska.
Officials were first alerted about 2 p.m. that Fecht, an employee of Interstate Commodities, Inc., was missing. Employees suspected he had fallen into the grain.
Several agencies, including the Dodge County Sheriff's Office and Fremont Firefighters responded and began searching.
Fremont Fire Department Capt. Pat Tawney said, "He was inside and he was trying to break some grain free." Tawney said Fecht was accompanied by a co-worker who walked away for a for few minutes, "and when he came back he was, they lost contact with him."
A seven-and-a-half hour rescue operation followed. Reaching the grain level in the elevator required rescue team members to rappel down approximately 125 feet where they went to work suspended from the ropes.
"We couldn't put anybody in there because we just couldn't trust the grain that - we were worried of a collapse and, you know, we'd be in the same situation."
Tawney said, "it was a slow, long process," that followed. "We had to do it right and, uh, we didn't want anybody else to get hurt."
They eventually reached the victim.
Tawney said, "It's too bad this had to happen and, uh, it's probably preventable but, um. we did what we had to do and we got him out and, uh, everybody on our end is safe, so that's good."
Tawney said the members of his department are skilled in this type of operation. Some department members just finished grain rescue training about three weeks ago and three days of training were scheduled to begin Monday for others.