"Little Bohemia" residents react to $2 million neighborhood redevelopment plan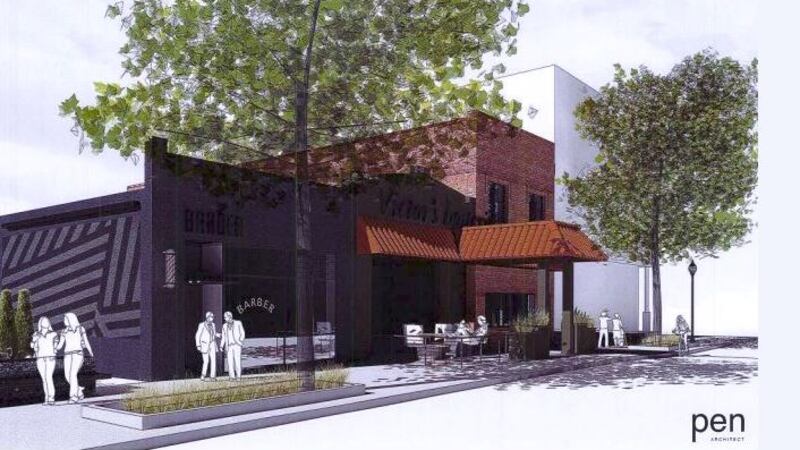 Published: Jun. 26, 2017 at 4:55 PM CDT
On Tuesday, the Omaha City Council will vote on whether to give developers a $275,000 tax break to help fund a $2 million redevelopment project in the "Little Bohemia" neighborhood.
Tracy Kyler owns the "The Ethnic Sandwich Shop" in Little Bohemia. She told WOWT 6 News: "We're seeing activity. We're seeing it start to move."
For decades, Kyler's small restaurant has been a staple in the Little Bohemia neighborhood along the 13th Street corridor near downtown. Over time, though, this once-bustling business district lost its luster. Businesses shut down - including the iconic "Bohemian Cafe" which is located not far from Kyler's sandwich stand. Kyler told WOWT 6 News: 'I was nervous, like what's going to happen?"
The PJ Morgan Real Estate team has big plans for the area, recently purchasing several properties including the Bohemian Cafe. Illustrations show their plans to redevelop existing structures into residential and retails spaces. Specific plans call for with a barber shop, bakery, outdoor dining areas, and urban art exhibits.
Collen Mason with PJ Morgan Real Estate told WOWT 6 News: "What we're looking to do is really activate a neighborhood. As long as we focus on building a community, I think the potential is endless."
Tracy Kyler believes all of the changes on 13th street will bring a business boom to her sandwich shop. She said: "The more the merrier. It's just going to make us all successful in this area."