Mississippi River reaches record high level in Quad Cities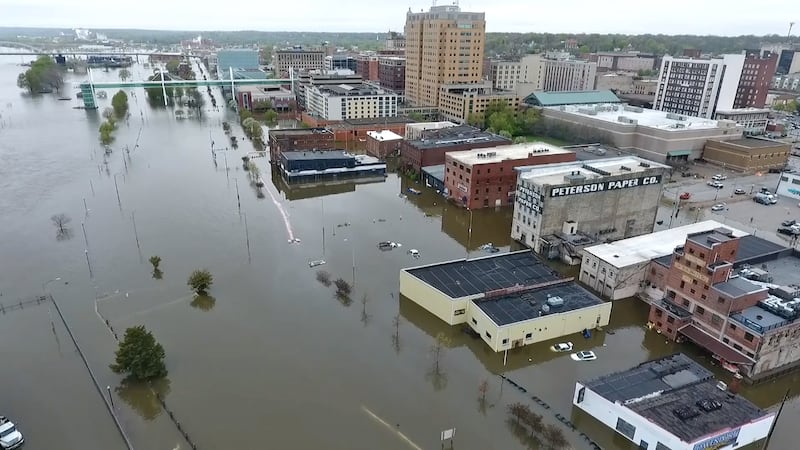 Published: May. 2, 2019 at 11:41 AM CDT
With flood recovery in high gear along the Missouri River, Iowa's other high-water bookend is taking aim at Davenport.
The Mississippi River at the Quad Cities in Iowa and Illinois reached a new record high Thursday.
The National Weather Service website on Thursday afternoon showed the river level at 22.64 feet, just above the 22.63-foot mark reached on July 9, 1993.
Levees are threatened and people are being forced to higher ground.
Parts of downtown Davenport remained underwater Thursday after the river tore through a temporary barrier.
As preliminary damage tallies began, Davenport businessman Tim Baldwin told our sister station, KWQC, "We had literally zero notice." The co-owner of Front Street Brewery was standing outside when the flood way broke.
"We have a lot to deal with," Baldwin said. "There is not a lot we can do with water filling the buildings."
Two Mississippi River bridges - one at Quincy, Illinois, and another at Louisiana, Missouri, have been forced to close.
In West Alton, Missouri, 20 miles north of St. Louis, the 500 or so residents were under a voluntary evacuation as the river was expected to crest a half-foot higher than the levee can hold. Officials say the levee is so long that sandbagging isn't an option.