Knicely Done: Jeremiah's random act of kindness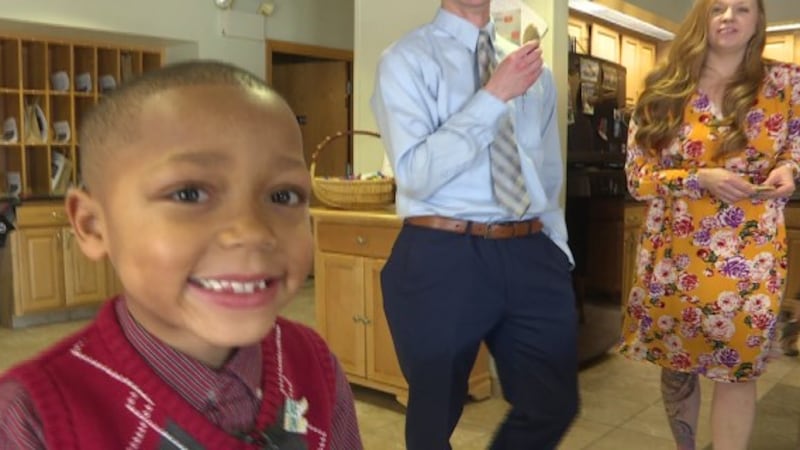 Published: Feb. 15, 2018 at 6:43 PM CST
Six-year old Jeremiah Robbins had no way to know what an impact he would have when he recently visited the Ronald McDonald House.
He marched in one morning this week along with his mother Arvela carrying a plate full of cookies and yelled "surprise!"
When the applause from Ronald McDonald House staff members died down, Jeremiah said, "Cookies, it's an act of kindness!"
Jeremiah is one of many in the metro area who are thankful that an organ donor gave them new life. Jeremiah was a baby when he received a new heart.
"The family did the most selfless act they could do in a most difficult time," said Arvela Robbins in an interview with WOWT 6 News. "To think about someone else not just my son but they actually seven other families by donating their daughter's organs is amazing. Without their sacrifice and without God putting it on their heart to be a blessing to someone else we would not be sitting her talking today."
For that reason Jeremiah is touching others with kindness this week through the organized efforts of Nebraska Organ Recovery. Many other organ recipients will be out in the Metro area on Saturday with personal expressions of kindness.
Asked how many cookies Jeremiah could eat, he paused and said "182!"
Amid the laughter, applause and heart-felt thank you's it was clear that Jeremiah truly touched others with his random act of kindness at the Ronald McDonald House. It's a place where the workers share kindness every day.
Knicely Done!