Knicely Done: Feeding bellies instead of landfills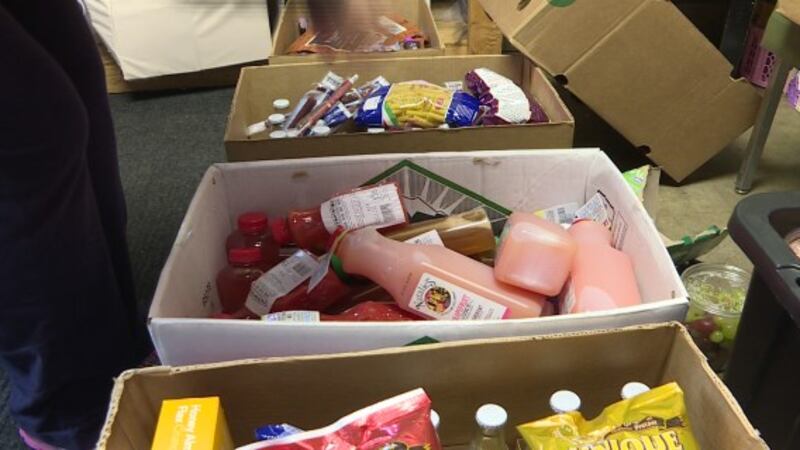 Published: Mar. 22, 2018 at 4:12 PM CDT
Beth Ostdiek Smith saw what was being done about wasted food during a trip to Arizona and knew she had to take action in Omaha.
"I was working for another nonprofit and saw waste," she explained in an interview with WOWT 6 News. "Plus I used to run programs that did big events and just knew how much waste was out there. So we started with three food pantries and three food donors back in 2013."
Beth quickly gained community support for the outreach known as "Saving Grace" and now four and a half years later more than two and a half million pounds of quality food has been saved from the landfill.
"We like to feed bellies and not landfills," she said.
With 36 donor restaurants and supermarkets now on line, Saving Grace schedules five pickups per workday for each of it's three refrigerated trucks.
"We use professional drivers who are paid," explained Beth. "They have to be to each pickup on time because the businesses are limited on time."
Our camera was there for a recent pickup at Fresh Thyme Farmers Market. Driver Randy Hanson efficiently loaded several cartloads of fresh food into the truck and delivered them a half hour later to COPE outreach in Elkhorn.
"I've never knew before I came here how much is thrown out everyday," said Hanson. "It is a lot!"
Jim Tomanek is the director of COPE ministry, an outreach of Lord of Life Lutheran Church in Elkhorn. They fill industrial refrigerators several days a week through deliveries from Saving Grace and the food is offered to struggling families in the area.
"From what I understand 40 per cent of the food in the United States gets wasted," said Tomanek. "It's very important to our clients, especially a lot of our fruits and vegetables. Also our healthy foods is a great alternative to them besides the bread and bakery, so it's been a real blessing to have Saving Grace come in as a partner with COPE.
Recently Saving Grace received a last minute call from Century Link Center after a food show. All three trucks were dispatched to the facility on a Saturday afternoon and after numerous trips, more than 15,000 pounds of food was distributed to area charities.
"It was a leap of faith when I started it," said Beth. "But I just see that we're now getting started, there is so much food out there. That's where I think our community will come in. As they're out at events or in the grocery store, ask what they're doing with their excess food. Most of it is good for capturing and we pick it up and put it in our refrigerated trucks and deliver it the same day. I think it's just a common sense thing that this food should not be heading to landfills but to be helping out our neighbors."
Knicely Done!
For more information on