K-9 training in trying times for officers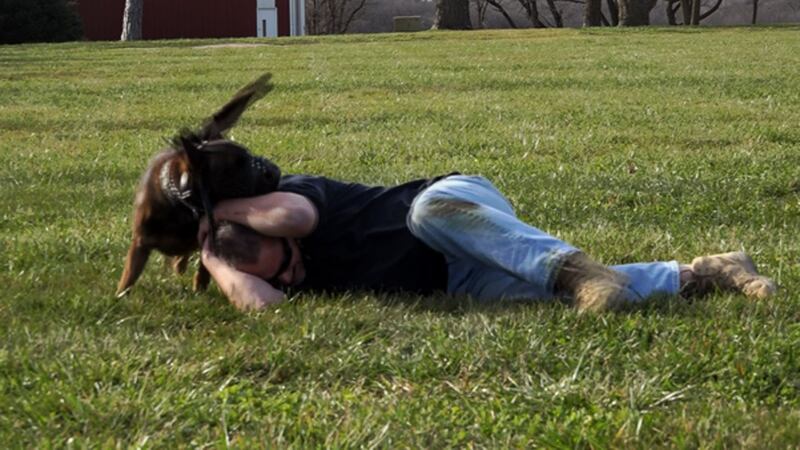 Published: Nov. 28, 2016 at 9:41 PM CST
The recent targeting of police has one group of officers thankful to have a partner but their backup requires special training with a treat afterward.
When searching for a suspect, Urbandale, Iowa officer Brandi Weih warns them to surrender or she'll unleash her partner Luke.
This time wearing a training muzzle. Officer Weih shouts to pretend suspect, "Sound off if you're in here or Ill send my dog and you will be bit."
Five K-9 teams from three states are training or re-certifying through veteran dog handler Ed Van Buren, owner of Code 2 K-9 Services.
Van Buren tells the officers, "You are going to have to rely on this dog when you are in situations where there's no backup available."
Brandi lost a friend in the ambush of a fellow officer in Urbandale so training keeps her prepared for the unexpected.
For K-9 officers in rural areas human backup maybe 20 minutes away so they rely on their partners bark as much as their bite. Deputy Nate Tibbets from Audubon County, Iowa said, "Just having him with me the presence that deters a lot of crime but knowing he can do the job that's huge."
These officers feel safer knowing their backup isn't just a partner but family. Officer Weih said, "This is him giving me hugs this is what he does. He loves his mamma and he's never going to let anything happen to me."