Iowa toddler fights strain of polio-like virus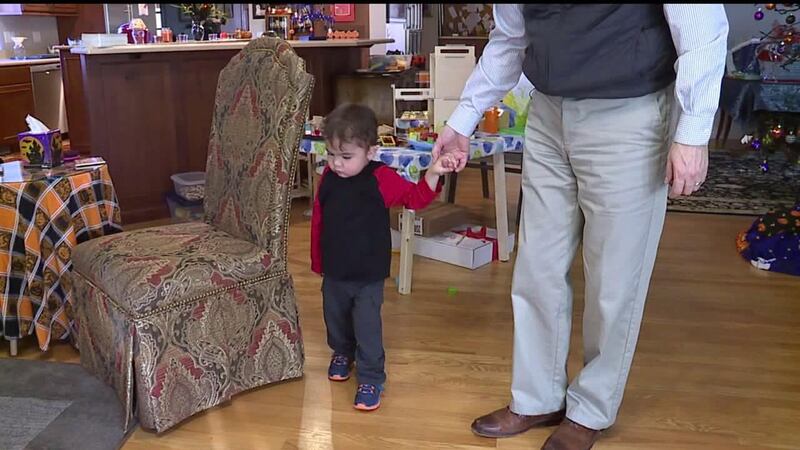 Published: Oct. 13, 2018 at 6:15 PM CDT
You can always find two-year-old Wyatt playing with his blocks and puzzles, but lately this toddler needs extra help picking up where his right hand left off.
"He can twitch his fingers and he can shrug his shoulders, but he can't lift it," says Ana Loes, Wyatt's mother.
Wyatt's paralyzed right arm is a reminder of the night he came down with a 103 degree fever.
"That's when I decided I should just take him to the emergency room because once you get to 103 that is pretty high," says Trevor Loes, Wyatt's father.
Doctors diagnosed Wyatt with Transverse Myelitis, a strain of a paralyzing disease similar to Polio, it can also be compared to acute flaccid myelitis.
Nationwide this year, 38 cases of AFM have been confirmed in the U.S.
Now almost two months after Wyatt came home from the hospital, he's learning how to walk again.
"I think he'll be fully able to walk again and run and do that, I am not too sure about his arm," says Ana.
Both parents agree that it's important to keep Wyatt motivated during his recovery, they promised him a trip to the Family Museum when he learns to walk without his walker.