Investigator details Pottawattamie County jail break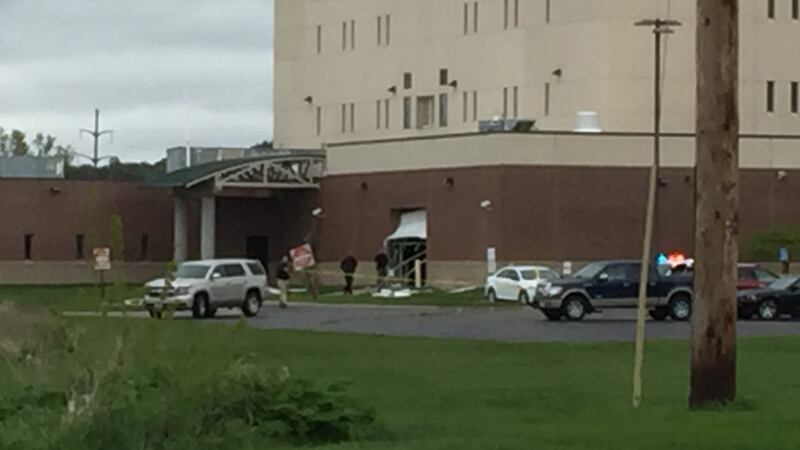 Published: May. 10, 2017 at 11:55 AM CDT
The lead investigator into the shooting of two Pottawattamie County deputies last week paints a chilling picture of what happened in the moments before Wesley Correa-Carmenaty drove a jail van out of the facility.
According to documents filed by lead investigator, Special Agent Dan Dawson, Correa-Carmenaty was returned to the jail after a court appearance May 1st. He stated to a female prison also inside the van that he was "going to be getting out and they should hang out when he gets out."
At this time, Correa-Carmenaty was able to "defeat the locking mechanisms" of his handcuffs and leg shackles.
After arriving back at the jail, Deputies Mark Burbridge and Pat Morgan opened the rear doors of the van. Morgan began to take the female prisoner inside. That's when Correa-Carmenaty exited the van and "immediately began to physically assault Deputy Burbridge." Burbridge received "numerous" cuts to the head, neck and arms.
Burbridge was able to recover and tried to capture Correa-Carmenaty, entering the van through a front door. Morgan also attempted to grab Correa-Carmenaty.
During a struggle, Correa-Carmenaty was able to get one of the deputy's guns. He then shot Deputy Burbridge in the head and then shot Deputy Morgan in the abdomen.
Correa-Carmenaty then gained control of both deputy's firearms.
He then got the keys to the transport van and extra ammunition. He then rammed through the closed sally port doors with the van and led authorities on a chase eventually resulting in his capture in Omaha.