Humane Society investigators track down "dangerous" pit bull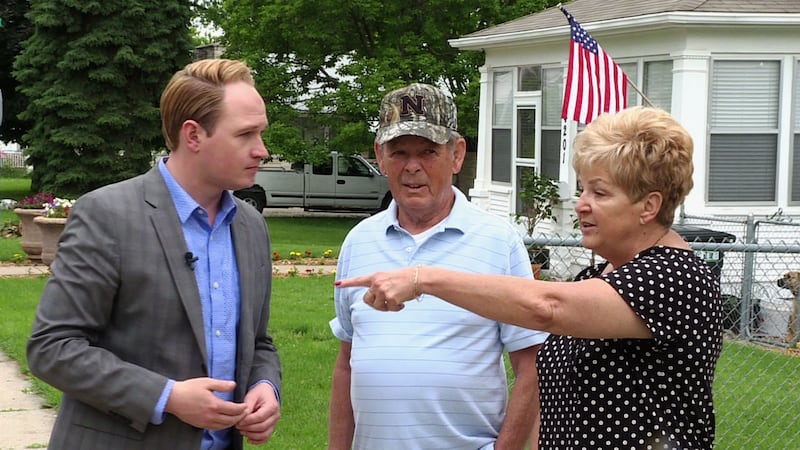 Published: May. 31, 2016 at 5:23 PM CDT
For weeks a neighborhood has been on-edge as Humane Society investigators tried to track down an aggressive pit bull. The owner allegedly tried to hide the dog from authorities. Now he faces charges for harboring a dangerous animal.
"I think it should have been put down or something. It was a killer," said neighbor Ralph Janousek.
Ralph Janousek and Kathy Mathews live just two doors down from the south Omaha house where Humane Society investigators searched for a violent and dangerous pit bull. According to court documents, the dog is responsible for three separate dog attacks in the neighborhood park area where kids often play.
"The dog does not belong in this neighborhood with little children - at all," said Mathews.
Neighbors told WOWT 6 News that the dog is big, so big that when they see its owner walking it down the middle of the street, they're scared.
"I'm afraid to walk that way. I never walk up that street," said Mathews.
According to reports, the pit bull attacked a dog named Shiloh two weeks ago. Shiloh's owner reported the attack to animal control and investigators served a search warrant at the home of Pablo Ramirez looking for the pit bull. They eventually found it, hidden at a neighboring house. When WOWT 6 News knocked on the Ramirez's door, no one answered. But later, a man showed up who didn't want to talk.
"Is the dog dangerous?" asked reporter Brandon Scott
"Nope," the man replied.
"Even though it's on record as attacking people?" asked Scott.
"It's just its instinct - attacking other dogs," the man said.
Mark Langan with the Nebraska Humane Society investigated this case. With the pit bull now in the Humane Society's custody, Langan believes the dog's breed isn't the problem; the owner is.
"We had made several attempts to try to locate this dog and failed in those attempts," said Langan. "This is another classic example of an irresponsible dog owner."
It could be months before we know the fate of this pit bull. A judge will ultimately decide whether or not the dog will be put down.