Hospitals working together to curb violence in the metro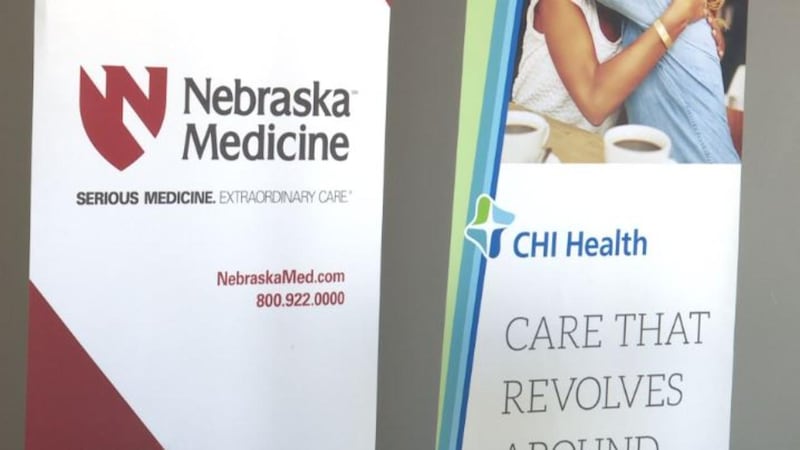 Published: May. 24, 2018 at 10:34 PM CDT
Gang violence often leads to more violence. It's an issue one group is trying to stop with the help of a couple area hospitals.
Perhaps no one understands it better than two area hospitals: Nebraska Medicine and CHI Health – both of which are home to trauma centers that see plenty of casualties caused by gunfire.
"How violence can spark even more violence," said Nebraska Medicine CEO Dan DeBehnke. "The real issue, here, is that violence is a community, public health issue. It's a public health issue. Everybody owns it."
Just like a disease these medical professionals are trying to find a cure.
That's where YouTurn comes in. The group will now start deploying trained individuals to the hospitals and the streets, whenever a violent crime occurs. They'll be working to calm the situation and prevent retaliation.
"Our staff members are those individuals that have once been involved in that lifestyle, so they get it, and that's why they're deemed as the credible messengers," said YouTurn Executive Director Cecelia Creighton. "We have already seen success."
If you ask the surgeons who work to save each victim, the problem can be wide-spread in some communities.
"It's a little bit frightening to see how, for some individuals, violence is a part of their life," said CHI Health Trauma Surgeon Dr. Michel Wagner.
It's about time something is done.
"So, one of the worst cases I dealt with, was... Kerrie Orozco. Who passed away three years ago, as a victim of violence," said Wagner.
His goal is to be without a job – to not be needed in such capacity.
"Success for us will be the eradication of gunshot wounds. Of violence," said Robertson.
YouTurn follows what's called the Cure Violence Health Model – something that's been shown to reduce crime by 50-70 percent when implemented. The outreach workers have all undergone about 80 hours worth of training.