Funeral home to reopen next week, 20 months after devastating fire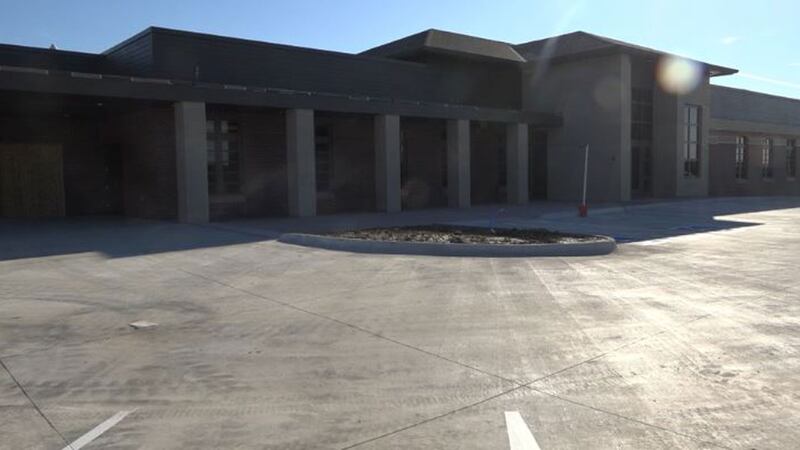 Published: Sep. 27, 2017 at 9:27 PM CDT
Twenty months after a devastating fire a community staple is coming back bigger and better. The brand new Heafey Hoffmann Dworak and Cutler Funeral Home is getting ready to reopen next week.
Crews were busy Wednesday getting the Heafey Hoffman Dworak and Cutler Funeral Chapel ready to go.
"It's just been a heartwarming experience for us," said Funeral Director Bill Cutler. "All the obstacles that we heard we might encounter, we really didn't everybody has been great to us."
It was months of hard work. They basically started over after fire destroyed the community staple in early 2016.
"We couldn't have asked for anything to go any better than what it has," Cutler told 6 News.
One of the first things we noticed walking in the door – was a window. A window similar to the one destroyed in the fire. One of the directors came across it and knew it was meant to be. It's material items like the window, Bill Cutler hopes will help people feel at home.
"Nobody ever wants to come here. We understand that, but we try to make it as peaceful, comfortable and nice as we can," he said.
Cutler says the staff is excited about the new space. He credits the community for helping them pull it off.
"We feel very fortunate to be where we are today," he said.
Cutler tells 6 News their temporary space down the street has worked well for their purposes but they're excited for the move.
This building is about 33 percent bigger than the one destroyed last year. There are more parking spaces outside. The directors wanted it to be big enough for any size funeral.
The funeral home is set to open up next week. There will be a public open house October 7th and 8th.