Flying puppies make the life-saving trek to the heartland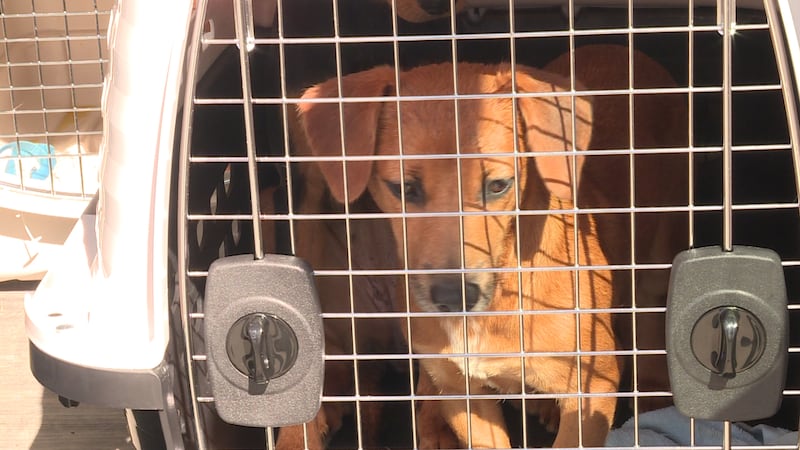 Published: Oct. 13, 2016 at 5:08 PM CDT
Forty once-doomed dogs are getting a big second chance. They're making the trek from New Orleans to Nebraska where a fresh start awaits.
August flooding in Louisiana has left animal shelters overcrowded and a shelter in Auburn, Nebraska sees that as an opportunity to pitch-in.
The dogs were scheduled to be put down but as Peter Rork says, "This is not a dog problem. This is a people problem. And so we need to spay and neuter. We need to adopt and not shop."
Rork, now a pilot, left his career in medicine to take up what he calls, "a greater need," transporting dogs from high-kill facilities to places that believe in giving them a second chance.
Hearts United for Animals" in Auburn is one of those places. It's nearly 900 miles from the dogs' former home.
That means a five-hour flight to a new life. The pilot says the dogs were excellent co-pilots, for the most part. They stayed quiet for the flight and this isn't the only stop the plane will be making. Wyoming and Montana will also be getting dogs, in hopes of finding them forever homes.
Rork said, "The real hero here is not Peter the pilot. It's the folks who work in the kennels, who will socialize these dogs. They'll bathe them, they'll groom them, they'll get them spayed and neutered, they'll get them chipped, they'll get them ready for adoption."
If you'd like to adopt,
for information.