Finding a cure through running and reading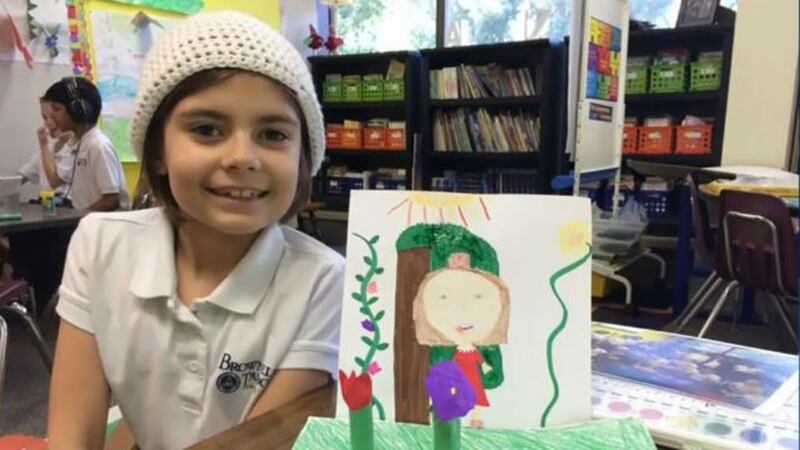 Published: Apr. 17, 2017 at 10:22 PM CDT
It's a rare form of pediatric brain cancer that's completely inoperable. Two parents who lost their little girl to the diagnosis are stopping at nothing to find a cure and they need your help.
She was only 8-years-old when she passed but what Maddie Shumaker has left behind is quite the legacy. Both mom and dad are organizing a race in her honor and a book, in which all the proceeds go to charity.
"If we don't do it as parents, who will do it?" said Maddie's father Jesse Shumaker.
"The special part about it is, it's completely illustrated with all of her artwork, so we went through all of her artwork over the last couple of years and picked out different pieces that we put along with the story," said Maddie's mother Corrie Shumaker.
The book is called "Becoming Maddie Panda."
Maddie Panda is the nickname she gave herself. It's available on Amazon and it tells of Maddie's love for animals. In particular, her love for panda bears. It also shares her personal battle with DIPG or brain cancer.
Part of the money raised with this book, will go toward research; something that's desperately needed, right now.
"Pediatric cancer, in general, gets a very small share of federal funding that goes toward cancer research, pediatric cancer is an even smaller subset, and when you get to DIPG, it's even smaller," Jesse said.
He is also hoping to spread the word about an upcoming race in which all the proceeds go toward finding a cure.
"Maddie would have wanted that," he said.
It all aids in the healing process for these two.
"It's still hard being without her, but at least we know we're carrying on her legacy. We're carrying on her dreams in a way and making positive things come of this," Corrie said.
Information about the upcoming race can be found