Expensive tub's warranty fixes lead seniors to questionable contacts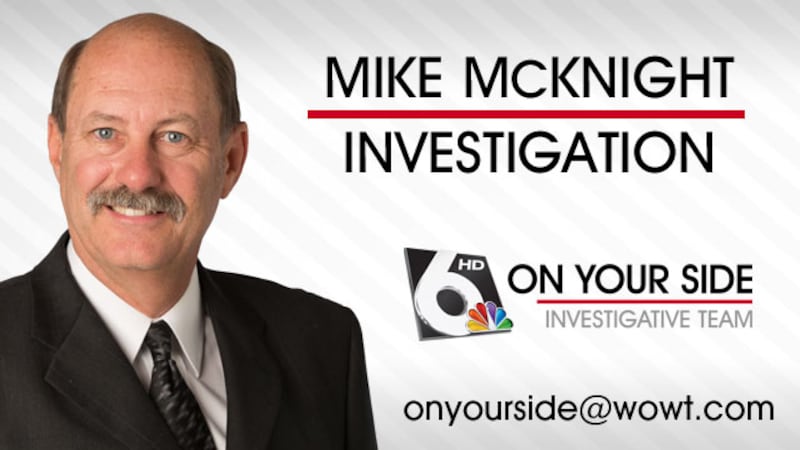 Published: Feb. 6, 2019 at 5:37 PM CST
A company that sold senior citizens a way to relieve stress has some of them nervous: A product that cost a big chunk of their retirement money is breaking down.
A
investigation found that calls for warranty work get a surprising answer.
Tony Grohmann, 87, is worried about his $18,000 walk-in shower and tub spa.
"It's real nice, when it's working," he said. "But when it ain't working, it ain't."
The air jet motor crashed, but an Aqua Care USA salesman put a lifetime warranty in writing, so Mike McKnight called the number on Tony's contract.
Mike: "Is this Aqua Care?"
Answer: "Yes, you have dialed the correct number, sir."
Any transfers to a warranty department required a sales pitch first.
"First person who answered said, 'You're lucky today; you won something,' " Grohmann said.
But they want a debit card number for a $100 shopping voucher.
And after the salespitch: "So be glad be happy ok?"
Grohmann's stepson, Bob Hiner, wonders whether the Aqua Care USA phone number has been absorbed by a foreign sales scheme.
— based in
— is out of business, making the company's lifetime warranty unenforceable, according to the Iowa Attorney General.
The company's former chief financial officer said he doesn't know who is using the company's old phone number. Customers will have to track down the manufacturer for warranty work, he said, but didn't say who made the tubs.
"We had to go down to the bank and have you a new debit card issued because of these people trying to put charges on your card," Hiner said.
Aqua Care USA also sold an $18,000 unit with a lifetime warranty to the Laskas, but they've been unable to contact the company for any repairs.
"We haven't been able to contact them at all. We've kind of come to the conclusion that any expenses is going to be on our own, we're not happy with it," Madonna Laska said.
A year ago, the
reported Aqua Care USA has ceased doing business. But the number on customer contracts is still working — with a different kind of sales pitch:
"So be glad and be happy, all right?" "But we're trying to get this tub fixed." "Our verification officer is going to help on your warranty, so don't worry, all right?"
Just trying to get repairs on his four-year-old $18,000 shower tub has Grohmann worried he's been drawn into something that could lead to more money down the drain.
"All that bunk you was getting right there," Grohmann said.
<h2>BBB warning</h2>
The <a href="https://www.bbb.org/local-bbb/bbb-in-nebraska-south-dakota-kansas-plains-and-sw-iowa" target="_blank">Better Business Bureau</a> warns never to give out bank account information over the phone.
<b>Need to file a BBB complaint?</b>
First, find out <a href="https://www.bbb.org/consumer-complaints/file-a-complaint/get-started" target="_blank">whether your complaint fits the criteria</a> of those handled by the BBB.
If so, <a href="https://www.bbb.org/consumer-complaints/file-a-complaint/nature-of-complaint/" target="_blank">fill out the online form</a> as required.