Concern over pet cemetery future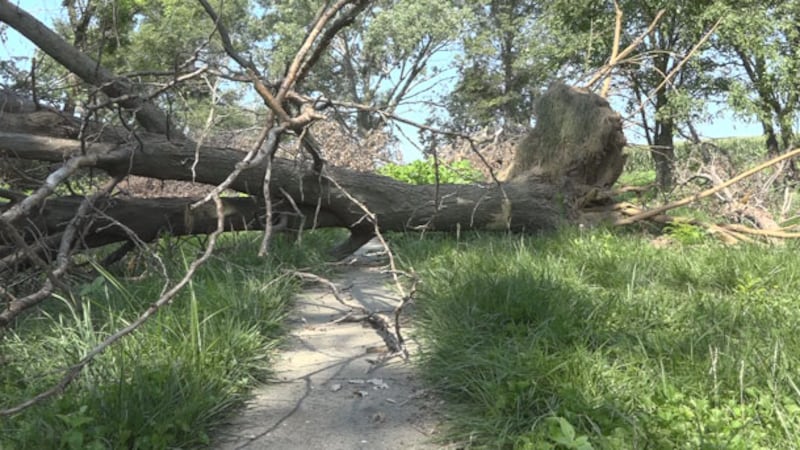 Published: Jul. 24, 2017 at 6:38 PM CDT
A beloved pet that passes away is often remembered like a family member – with a grave and marker. But it's the future of those memorials that has some pet owners concerned.
Beneath uprooted trees and broken branches rest memories of unconditional love from Mutzy, Corky, Checkers and dozens of other pets.
That's why Linda Hester worries about the future of the pet cemetery in Sarpy County where her cat and dog are buried. Hester said, "I just assumed like a human cemetery, that it could not be used for any other purpose. And now, I found out that it can."
A few years ago, Tully's Kennel sold the pet cemetery to nearby landowners and farmers Kathy and Mark Mann. They referred Six On Your Side to their attorney Pat Sullivan who said there's no endowment for maintenance. Recent storms left the pet cemetery in bad shape. Sullivan said his clients do what they can, but now must wait until after harvest to get machinery in to clean up the pet cemetery.
"Obviously trees are going to have to be removed but there are no plans in the short term with respects to just closing it down," Sullivan said.
He says there's no law that requires a pet cemetery have a long life.
"It hurts my heart to know that my pets are buried there and I have no idea what's going to happen to them if I don't go excavate myself," said Hester.
The landowner's attorney says pet owners don't have to rush in.
"I'd say they've got four or five years of window in there where nothing would be disturbed as far as the burials or anything else that's in there," said Sullivan.
Tom Westman at Tully's told Six On Your Side that he's willing to help any pet owner exhume remains for either cremation or reburial someplace else. The condition of the cemetery since the storm makes it hazardous for anyone to try and do it themselves.
The Mann's are also dealing with cleanup of their own farm after the devastating storm in June.