City must pay medical bills of man who allegedly shot officer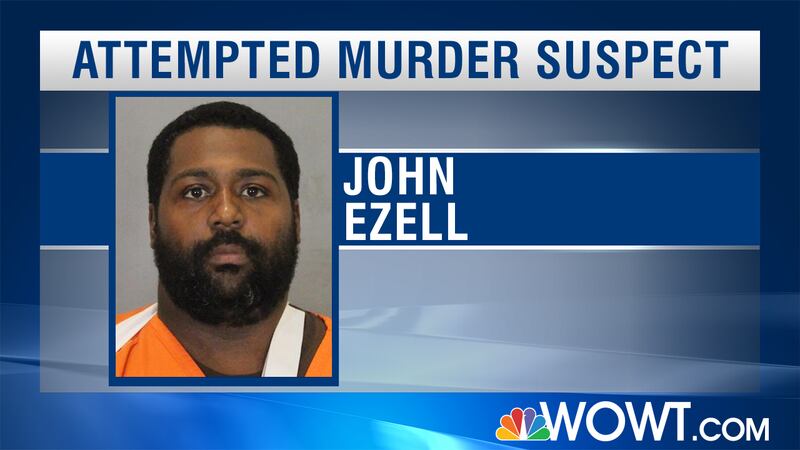 Published: Dec. 17, 2018 at 2:57 PM CST
Omaha taxpayers were upset on Monday when they found out that the City of Omaha has to pay the medical bills for a convict who allegedly shot an Omaha police officer.
Ezell was injured in September when police tried to stop a car he was riding in.
Officers attempted to stop the vehicle multiple times. When the car was finally pulled over, police body camera footage shows Ezell with a gun.
He allegedly shot an Omaha police officer, then police shot Ezell. He spent a month in the hospital recovering.
Now, taxpayers are left with the close to $250,000 bill.
City officials said the medical bill would have been much higher, but they were able to negotiate the bill down by about 50 percent.
Steve Bertagni is a business and home owner. He doesn't want his tax dollars used that way.
"I don't think it's right. First of all, he wasn't in police custody. They were trying to apprehend him. Why should we have to foot the bill for a criminal?" Bertagni said.
Dan Emsick also pays taxes on his home and business and believes Ezell should have to pay his own bills.
"I know it's part of the legal system that we have to do that, that's how the law is written. But I think when he's held accountable for his actions he should have to pay it back," Emsick said.
City attorneys said the state and federal laws say Omaha taxpayers have to pay the bill.
"That is required because we had a Nebraska Supreme Court case that spelled out our responsibilities," Omaha City attorney Jeffrey Bloom said. "We are required to provide medical treatment because of the U.S. Constitution and the case law associated with that."
Bloom said there is a way the city could have got off the hook for paying the bill.
"It does not palace primary responsibility on the city. However, if that person doesn't have health insurance, if they're not covered by something else, Medicaid, medicare, V.A. insurance, then the liability does fall on the city," he said.
Ezell had no insurance.
"Unfortunately, in those situations, the city is responsible for the payment of medical bills while that person is in custody as well as when that medical treatment is necessary," Bloom said.
Ezell was on federal probation for a weapons charge when he allegedly shot the officer. Police said he is a known gang member, and now faces a number of charges. They include attempted murder. He is being held with a $3 million bail.
The suspect is facing serious jail time. If convicted, the taxpayers will pay that bill too.