City Council candidate drops out of race after anti-Muslim comments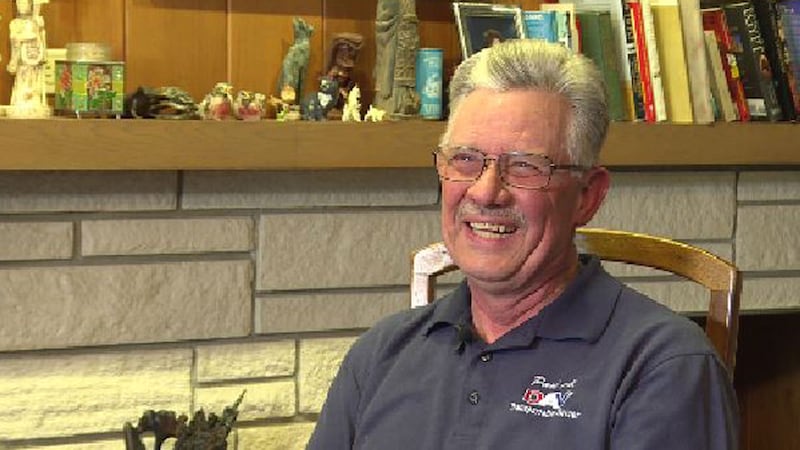 Published: Apr. 10, 2017 at 5:32 PM CDT
Douglas County Election Commission said Monday, that City Council District 1 candidate Paul Anderson has dropped out of the general election. Anderson submitted a written statement Monday afternoon declining his nomination. This comes after he made anti-Muslim comments in a story first aired by WOWT 6 News. Grant Sturek, the candidate receiving the third highest number of votes in the primary election will be placed on the May 9 ballot along with Pete Festersen.
On March 30th, WOWT 6 News aired an interview with Anderson where he told reporter Don Granese the Muslim Brotherhood was a terrorist group with ties to Omaha mosques. Anderson said he would use city resources to stop construction of a new mosque being built on the Tri Faith Initiative campus in Omaha.
"There will be no mosques in Omaha," he told Granese. Anderson also said he didn't think Muslims should be allowed to worship in the United States.
"Assimilate. Become an American," Anderson said. "I don't have a problem with immigration. They just have to be Christians. Or no faith or Jewish."
The Douglas County Republican Party has pulled its support Anderson before the primary election. The following was posted on the party's Facebook site by Chairman Jon Tucker:
"Over the course of the last few days, Paul Anderson, a candidate for City Council District 1, was quoted in a TV interview saying statements that were anti-Muslim. It must be said that his statements are not the values and views of the Douglas County Republican Party (DCRP). At the Tuesday, March 28th Central Committee meeting, the DCRP voted to endorse Mr. Anderson. Two days later, Mr. Anderson made those comments to the media. The Executive Committee of the DCRP voted over the weekend to rescind the endorsement of Paul Anderson. It was perceived by the Executive Committee that had the Central Committee known about these statements, Mr. Anderson would not have received the endorsement from the party."