Chadron State football player Eric Goll dies after practice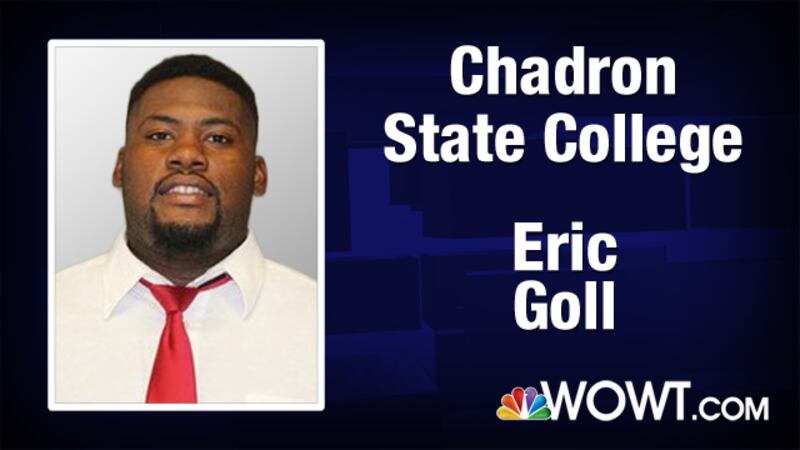 Published: Aug. 12, 2016 at 10:30 AM CDT
Chadron State College freshman football player Eric Goll, age 20, died Thursday following team practice.
Goll, a native of Haines City, Florida, was transported from the practice field to Chadron Community Hospital where he was pronounced dead at approximately 12:30 p.m.
Preliminary autopsy results show that Goll had an enlarged heart and the Dawes County Attorney's office said that likely contributed to the defensive lineman's death.
Additional testing and toxicological screening are being performed as part of the investigation.
"Our thoughts and prayers go out to Goll's family, teammates, and friends from the entire Chadron State College community," said CSC president Dr. Randy Rhine.
"Eric was one of the happiest people I've ever met," said head football coach Jay Long. "Our hearts are broken for Eric's family. They have our condolences and our prayers."
Chadron State will continue to cooperate with the Chadron Police Department during the investigation.
Arrangements for memorial services are pending.