Bellevue family fights for medical marijuana for son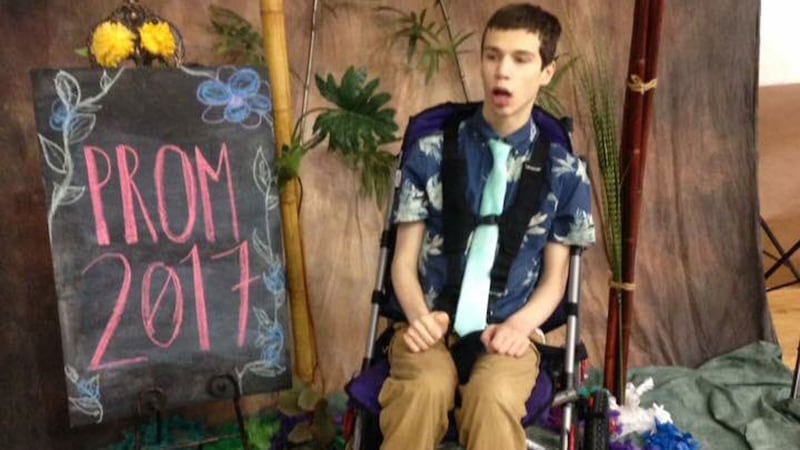 Published: May. 15, 2017 at 9:34 PM CDT
When the Gillen family of Bellevue began urging Nebraska lawmakers to allow medical cannabis to be used for chronic illnesses, their son, Will – who has epilepsy -- was 11. He's 15 now. And medical cannabis remains illegal in the state.
"When we started, there really wasn't a conversation about this," said Dominic Gillen.
Even though there's been conversation, the small victory in the medical marijuana debate is little consolation for the family.
Just talking about it among senators does nothing for their son and his epileptic seizures.
Reporter: "It has to be taxing?"
Shelley Gillen: "It's very emotionally and physically exhausting."
Nebraska is officially studying medical marijuana.
The holding pattern stayed that way last month as the couple listened to two hours of floor debate in the Nebraska legislature.
Sen. Mike Hilgers of Lincoln: "We are not equipped to make these types of clinical decisions. We just aren't."
Sen. Suzanne Geist of Lincoln: "I would like to see it reviewed the same way the FDA reviews other medications."
Sen. Matt Williams of Gothenburg: "Every state that has legalized medical marijuana has legislation pending to legalize recreational marijuana."
"46 states have something that is tangible," said Dominic. "Something that is available. Nebraska is one of four with nothing at all."
Even with the six pills Will Gillen takes every day, the seizures happen often.
His parents know youngsters with epilepsy in other states – and how medical cannabis has helped limit their seizures.
"We're under no illusion that it will work," said Dominic. "We just want the opportunity for him to try it and see -- and so we keep fighting."
Will's support system is in Bellevue – that's why the family hasn't moved out-of-state.
And they don't want to be lawbreakers by bringing medical marijuana into their Nebraska home from a state where it's legal.
"Many senators have washed their hands of it," said Shelley Gillen. "We're going to continue to advocate. We're still here and Will is still waiting."
The legislation's sponsor, Senator Anna Wishart of Lincoln, remains positive and says the bill will be carried over to next year. "I will have the summer to educate additional senators on the importance of medical cannabis as an option for treatment for many Nebraskans suffering from chronic illness."
This year – a clinical trial in California began to see if marijuana could be used to treat post-traumatic stress in our nation's veterans.
Many others argue similar benefits when it comes to treating pain, seizures, and nausea.