Authorities say semi fire linked to brake issue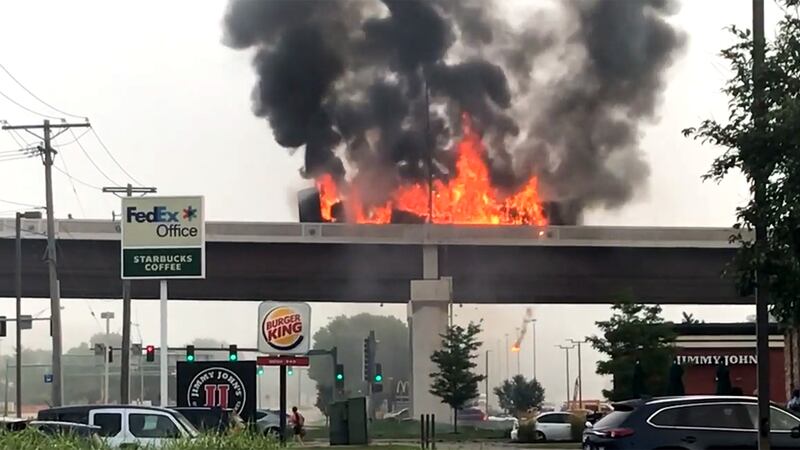 Published: Jul. 15, 2018 at 6:58 AM CDT
Authorities say a mechanical issue involving the brakes on a semi caused the rig to catch fire on the West Dodge Expressway and burn the truck down to bent metal bones and an immolated load of the hot dogs in the trailer.
The incident happened near 114th Street around 7 o'clock Saturday morning.
Investigators tell 6 News that the driver was able to disconnect the trailer before the fire spread.
No one was injured but fire crews arrived to find the trailer fully involved as flaming debris fell to the pavement below.
Engineers were called to the scene to test the integrity of the bridge once the fire was out and they said there is no structural damage.
Normal traffic resumed a few hours afterward.