First Alert Weekend Meteorologist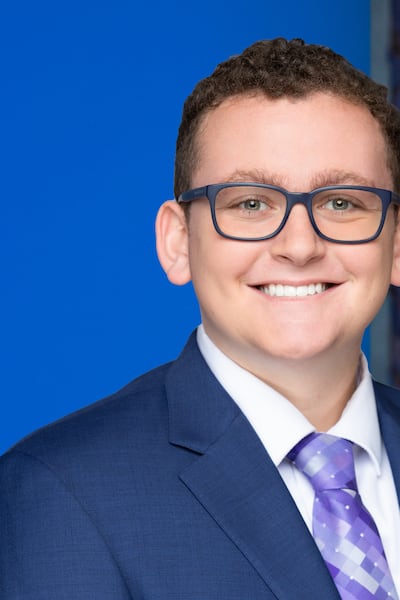 Carmelo Lattuca joined KTIV in June 2023 as the new Storm Team 4 Weekend Meteorologist. He was born and raised in Chicago, Illinois.
Carmelo recently graduated from the University of Nebraska-Lincoln with a Bachelor of Science in Meteorology-Climatology and minors in Broadcasting, Applied Climate Science, and Mathematics. During college, Carmelo was treasurer and then president of the university's chapter of the American Meteorological Society. Before starting his position, Carmelo was part of a multi-school research trip into studying severe thunderstorms titled TORUS (Targeted Observations by Radars and UAS of Supercells) and spent a large chunk of May and June 2023 storm chasing.
In his free time, Carmelo enjoys bowling, watching sitcoms or a Pittsburgh Steelers game (his favorite NFL team), building his personal library, and of course storm chasing! If you happen to see Carmelo, be sure to say, "Aren't you that guy on channel 4?" He loves talking about the weather and meeting people in Siouxland.
Carmelo is thrilled to be starting his broadcast career in the Midwest and looks forward to updating Siouxland on the weather. He is extremely excited to forecast and go on the air for severe weather as he finds it the most exhilarating to prepare for.