Rusty's 6 First Alert Forecast - Blustery start to another cold day
Published: Nov. 21, 2023 at 4:58 AM CST
OMAHA, Neb. (WOWT) - The streets will be wet for a bit this morning as a little drizzle fell along a cold front that moved through early this morning. Strong NNW wind gusts will pick up quickly behind that front and dry the streets out before the heart of the morning drive. Those wind gusts will be with us all day but at their strongest early this morning.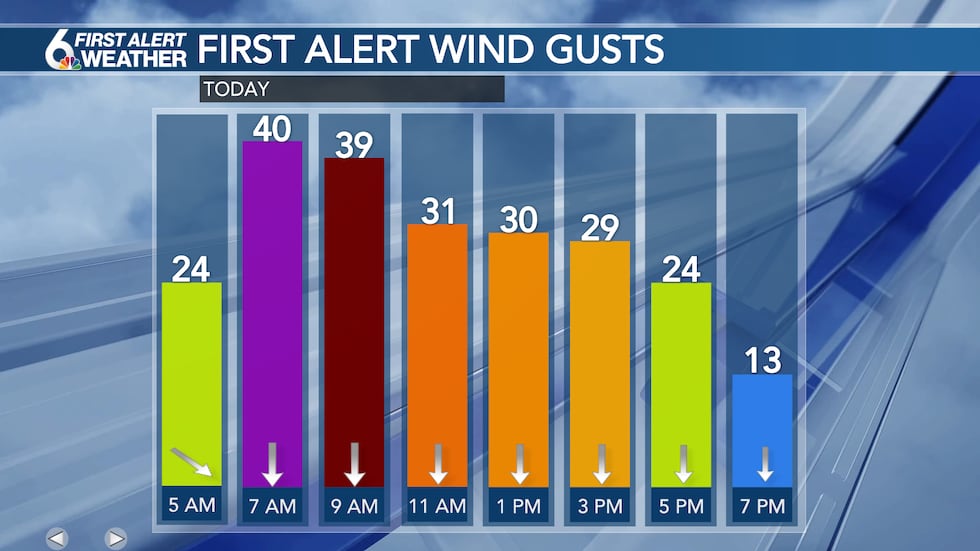 The warmest part of the day may end up being early this morning right as the front passes by. We'll dip into the 30s quickly and spend the rest of the day trying to bounce back into the 40s under sunny skies.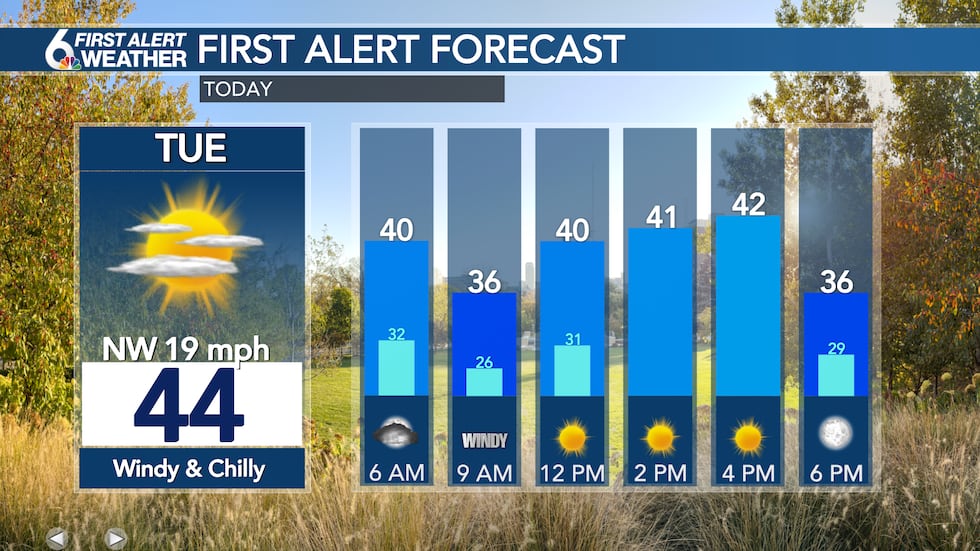 Wednesday is easily trending as the best day of the week with highs in the 50s and abundant sunshine. It will easily be the warmest day of the week.
Thanksgiving Thursday will be colder with increasing clouds and a bit of a north breeze at times that could add a little bite. Friday will definitely be colder with highs in the 30s parked under cloudy skies. That means a cold but dry day in Lincoln for the game against the Hawkeyes.
Keep an eye on Saturday night into early Sunday for the next potential for our first snow of the season. Models have started to hint at a bit of snow overnight that could impact Sunday travel. Stay tuned for more on that.
Copyright 2022 WOWT. All rights reserved.