Emily's 6 First Alert Forecast - Clearing skies but windy Tuesday
Published: Nov. 20, 2023 at 6:44 PM CST
OMAHA, Neb. (WOWT) - After a rainy Monday skies are set to clear! Overnight the clouds will stay with us with some misty/drizzly conditions expected on and off. Another band of more organized showers is possible as a front moves in from the NW early in the morning Tuesday. This would impact Norfolk around 3AM and move through the metro between 4-5AM. Clouds linger in the metro through 8 AM and then clearing quickly kicks in.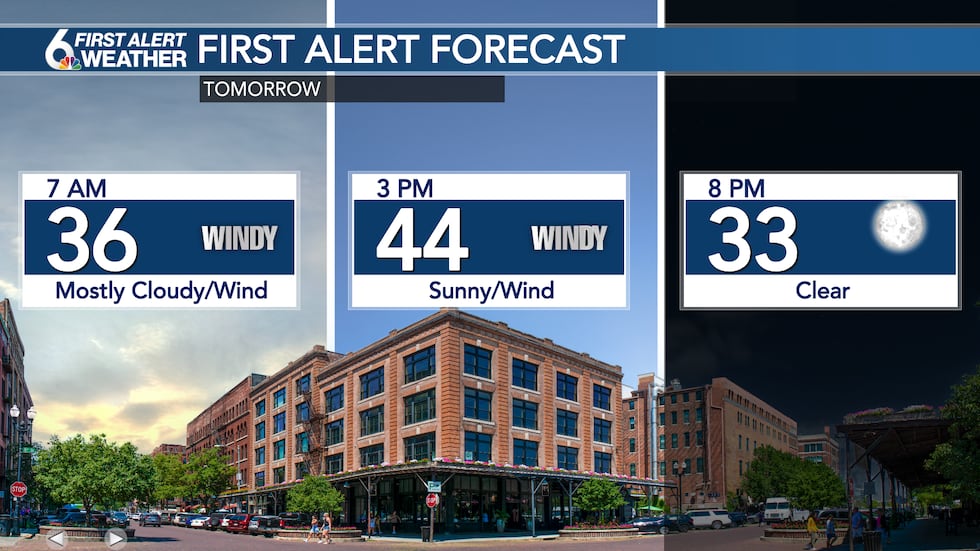 While it will be a sunny day it won't be pleasant. Winds gusts to the 30s to low 40s in the morning behind the cold front and will stay breezy well into the afternoon. Highs stay in the mid 40s.
We'll warm back up to the 50s briefly Wednesday ahead of a drop back to the mid 40s for a breezy but overall decent Thanksgiving forecast locally.
If you are traveling out of state or have relatives coming in the forecast is generally cooperative across the country Wednesday and Thursday. A system, mainly rain, moves off of the E coast Wednesday with an otherwise very quiet picture elsewhere. On Tuesday snow chances increase across Idaho, Montana and Wyoming but it does not look too heavy at this point. This eventually pushes into Central Nebraska on Friday but keeps west of the viewing area.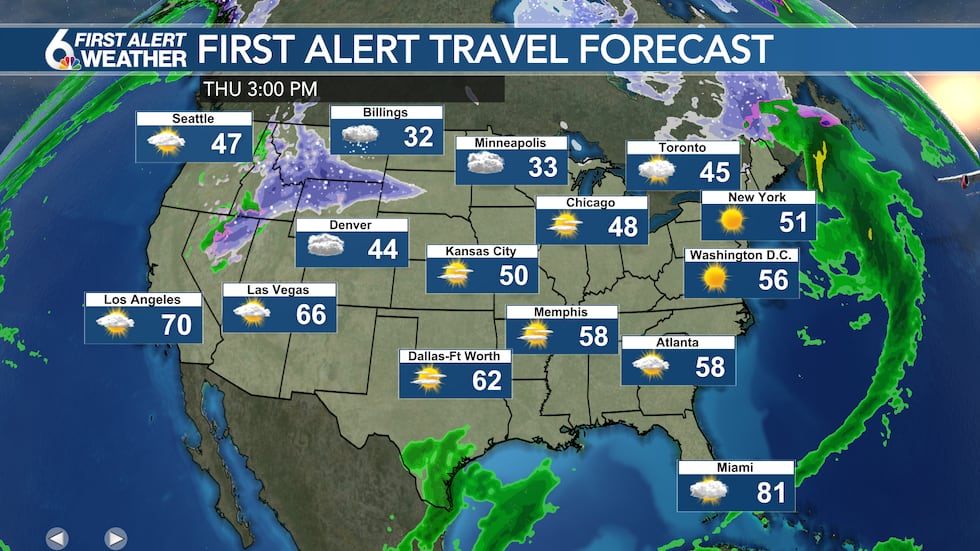 Cold arrives for the end of the week with our next slight chance for snow over the weekend.
Copyright 2023 WOWT. All rights reserved.