Congressman Mike Flood holds town hall meeting in Norfolk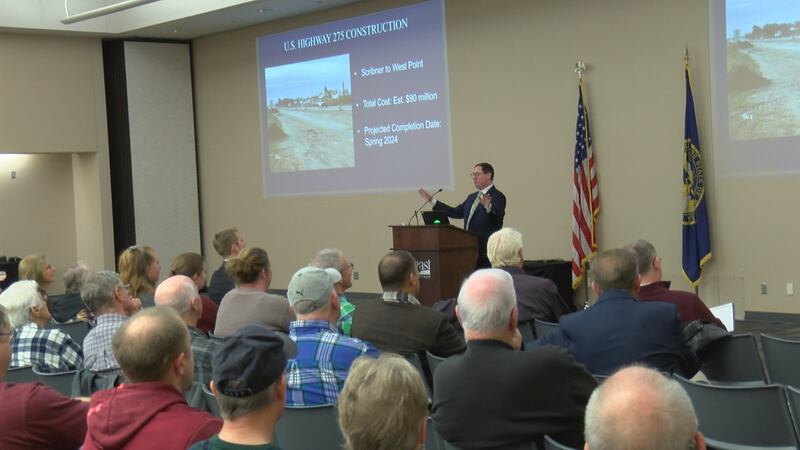 Published: Nov. 20, 2023 at 9:02 PM CST
NORFOLK, Neb. -From the national debt.... to border security... Nebraska Congressman Mike Flood addressed a whole host of issues during his town hall meeting, in Norfolk Monday night.
The Republican also talked about precision agriculture, and research that's gone into growing more corn with less water. Flood also addressed the expansion of Highway 275 between Norfolk and Omaha; he also took questions from constituents during the town hall meeting at the Lifelong Learning Center on the Northeast Community College campus.
"Public officials need to do a better job of listening and actually understanding what people are thinking," said Congressman Flood. "When you're in Washington D.C. for 5 days out of the week and you come home on the weekends, you don't get the opportunity to have these back-and-forth sessions. I thought this was a good opportunity to find out where people are at, find out where people's priorities are, and what I can be doing better."
Congressman Flood says he plans on having another townhall in the Bellevue area in early 2024.
Copyright 2023 KTIV. All rights reserved.