Rusty's 6 First Alert Forecast - Soggy & chilly Monday to start the holiday week
Published: Nov. 20, 2023 at 4:58 AM CST
OMAHA, Neb. (WOWT) - You'll encounter soggy roads as you start the day on the this short holiday week. This is the first time in a long time that we've had rain on the roads to start the day so I would expect a little slower commute. The greatest rain chances will be this morning but rain is possible through the afternoon before moving out this evening.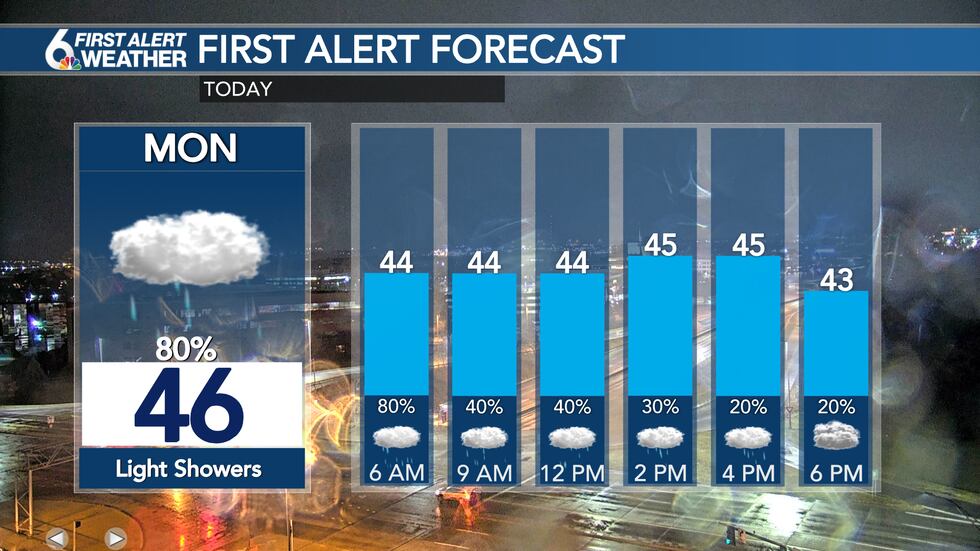 Temperatures are stuck in the 40s all day due to that rain and the clouds that won't budge. A little bit of a northeast breeze will add a bite to the air too.
A strong cold front will barrel through in the early morning hours Tuesday helping to kick the clouds out of here for the day. It will also cause the wind to pick up greatly and gust over 40 mph early in the morning Tuesday.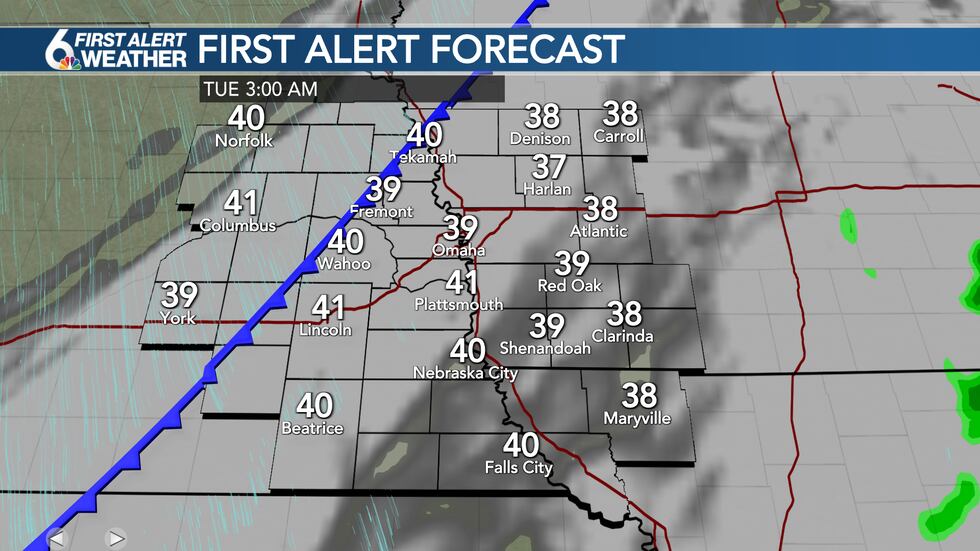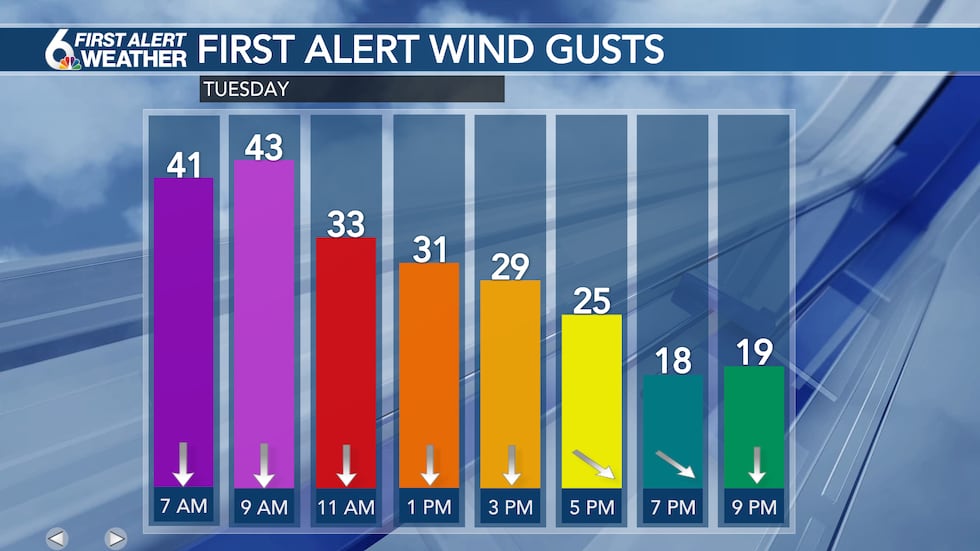 Wednesday is trending towards the warmest day of the week as we make a run at 60 degrees.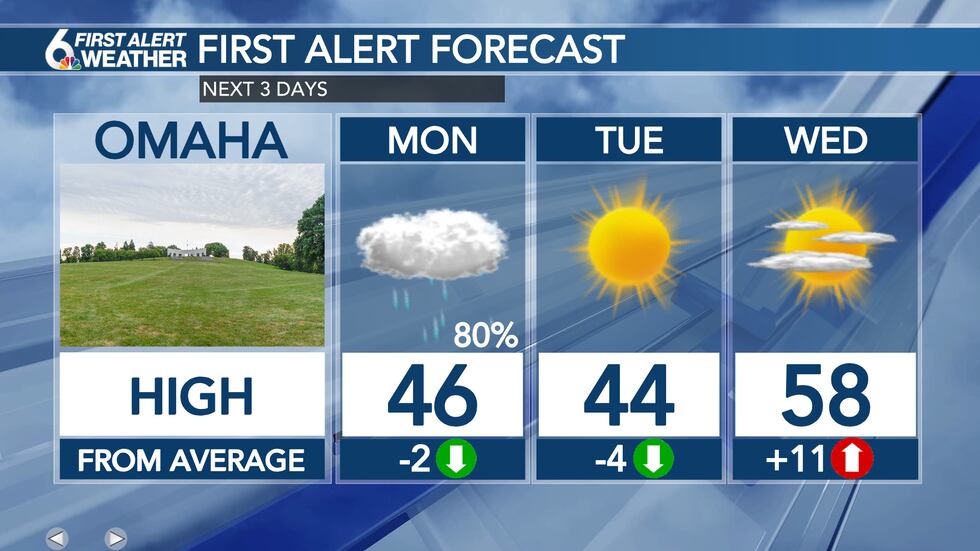 The snow that was in the forecast for this Friday has trended farther west and southwest and no longer looks like a major threat to the area. I've dropped the 6 First Alert Weather Day due to that trend. It still looks like travel could be difficult west of Grand Island towards Colorado & Wyoming by Friday afternoon but that snow should stay west.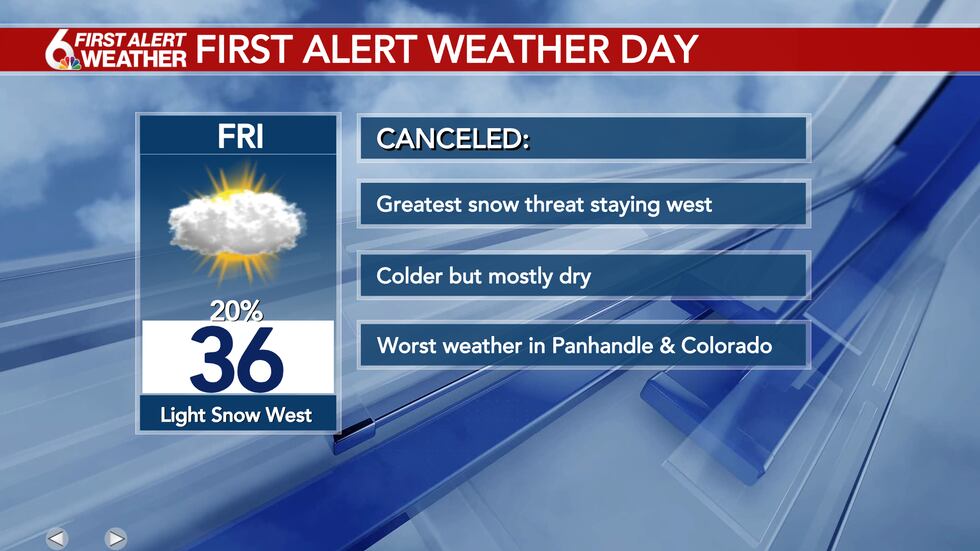 Copyright 2022 WOWT. All rights reserved.