Douglas County lifts burn ban as Omaha metro gets first rain since October
Published: Nov. 20, 2023 at 2:27 PM CST
OMAHA, Neb. (WOWT) - For the first time since October 27th, the Omaha area has received measurable rainfall.
On Sunday, 0.08 inches were recorded in the metro, and as of 2 p.m. on Monday, 0.20 inches have been recorded. This marks the first time the area has gotten over a tenth of an inch since October 12th.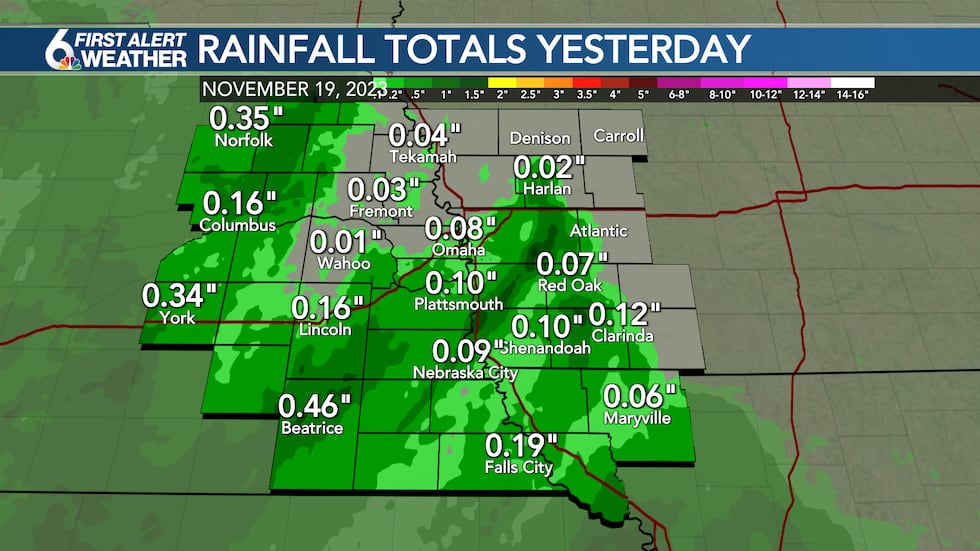 As a result, the Douglas County Fire Chiefs lifted the burn ban issued on Nov. 13. Permits are still required for open burns other than fire pits.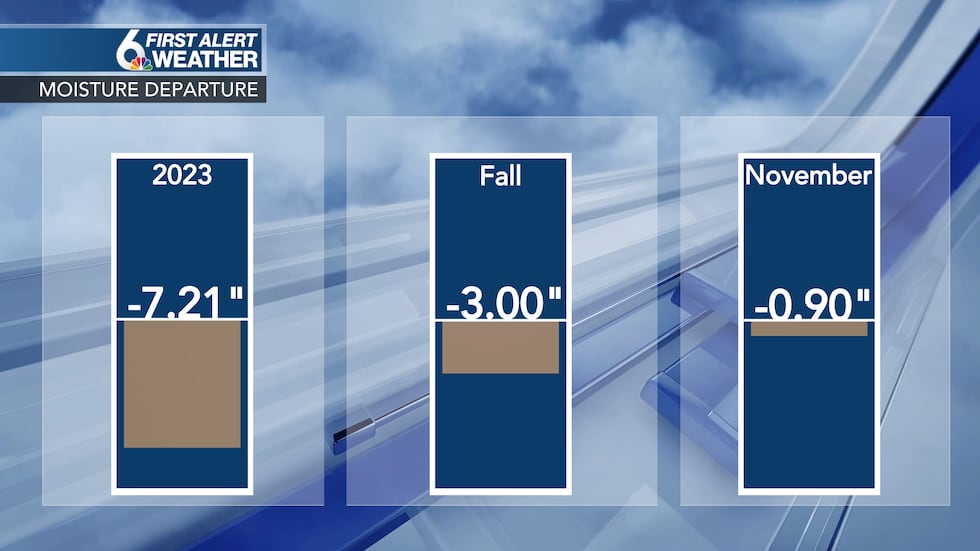 The new rainfall totals will make slight improvements in the current moisture departure, although the area will still be in severe drought after factoring in the new totals.
Copyright 2022 WOWT. All rights reserved.