David's Evening Forecast - Showers and cooler weather through Monday
Published: Nov. 19, 2023 at 5:33 PM CST
OMAHA, Neb. (WOWT) - Scattered light rain showers pushed into the area this afternoon and will be sticking with us for the rest of the evening. It will not be raining the entire night, but expect on and off showers to keep things damp and cool. Rainfall is on the light side, but should slowly add up to around a quarter-inch overnight. Temperatures have dropped back into the low 50s and upper 40s thanks to the rain. If you have plans to get out this evening, have the rain gear ready to go.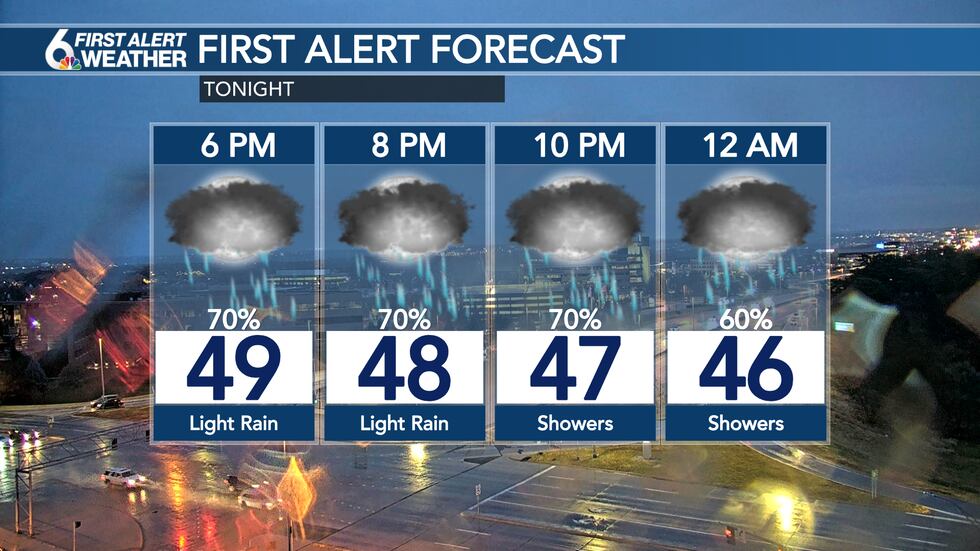 The showers will linger into much of Monday. It may not be raining all day, but light drizzle and showers will move across the metro from time to time. The rain again will be on the light side, but just enough to keep things a little soggy. Rainfall totals should end up around a quarter to a half-inch for most of the area, the heavier totals falling across southern Nebraska into northwest Missouri.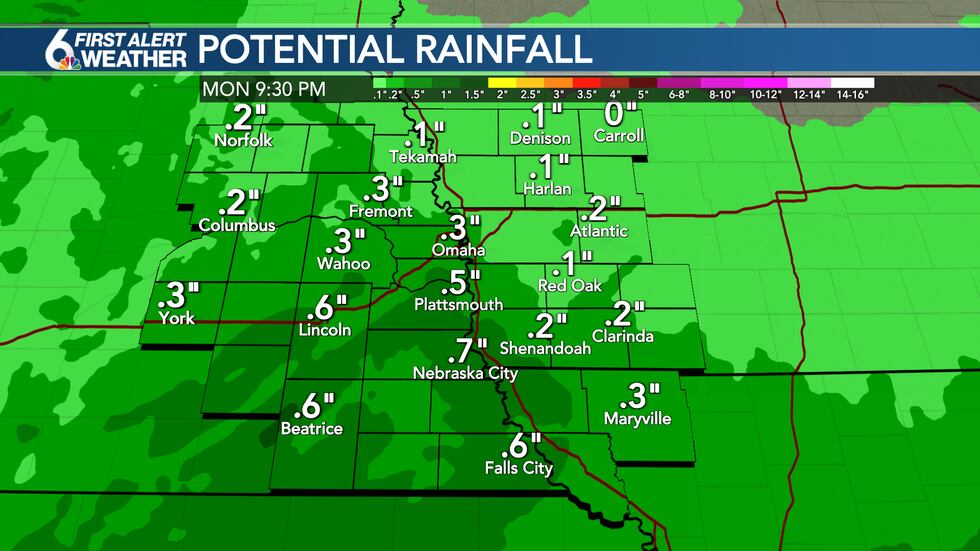 Temperatures will remain chilly, not moving much all day thanks to the clouds and the rain. We start off in the mid-40s, and only warm a couple degrees at most through the afternoon. Some slightly chillier air will move in Monday night into Tuesday.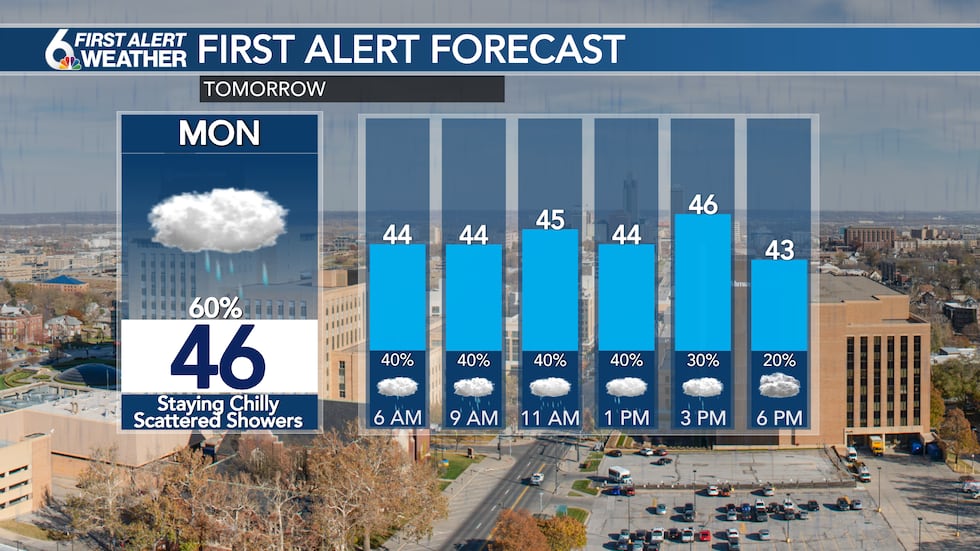 Sunshine returns for Tuesday, but gusty northwest winds will keep the chilly air in place with highs once again in the mid-40s. Temperatures rebound nicely on Wednesday, jumping back into the upper 50s to nearly 60 in spots. However, the cooler air makes a return for Thanksgiving with highs falling back into the mid-40s.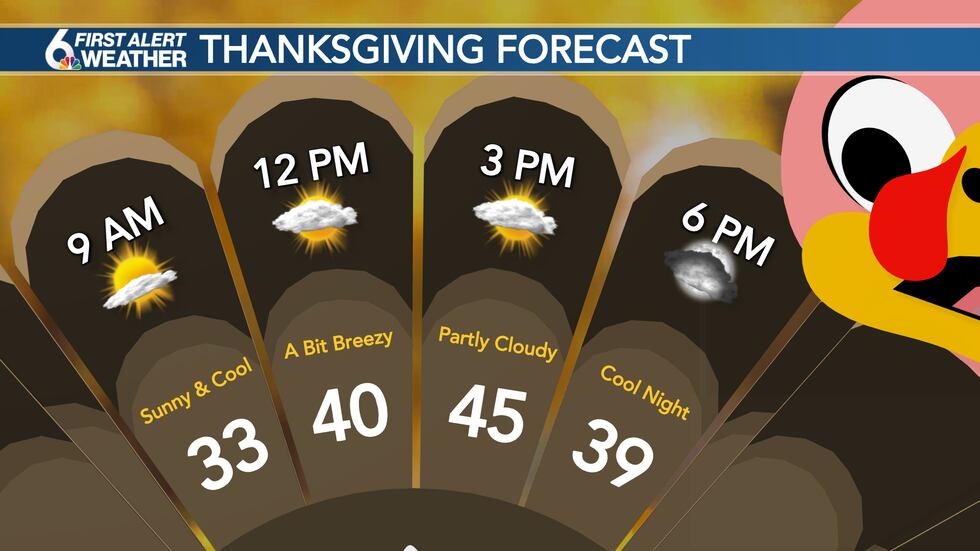 Colder air is still on track for the end of the week, highs fall into the 30s for Friday and Saturday. There is still a chance for light snow Friday into Saturday, however impacts are looking less likely as the snow generally stays to the west and southwest of the Omaha area.
Copyright 2023 WOWT. All rights reserved.