Jade's 6 First Alert Forecast - Chilly night before a warm and mild Saturday
Published: Nov. 17, 2023 at 6:43 PM CST
|
Updated: Nov. 17, 2023 at 9:36 PM CST
OMAHA, Neb. (WOWT) - The cold front that moved through late last night led to a chilly forecast today with high of 50° for the metro. Now that the sun has set, temperatures will continue to cool into the low 30s heading into Saturday morning. Calm conditions and clear skies will remain in place overnight.
After a very chilly start to the day tomorrow, temperatures will reach the low 60s by the afternoon with calm conditions and abundant sunshine. Definitely the best day to get outside this weekend. This will be the last day in the 60s for some time.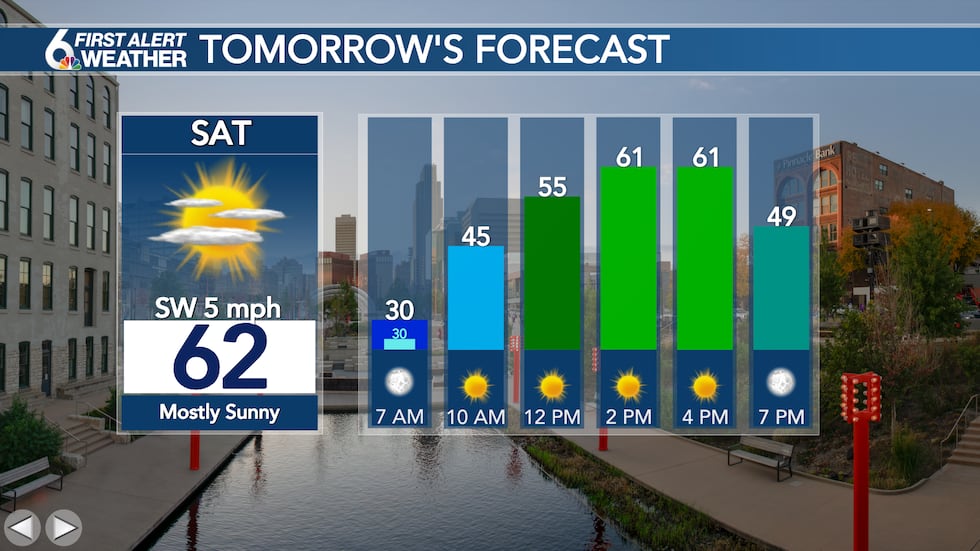 After a mild day on Saturday, much needed rain chances return to the forecast as early as 10am Sunday with rain chances increasing into the afternoon. Rain will continue on and off Sunday night and much of Monday.
Rain totals will be up to a half inch to one inch for the area with the heaviest rain in our viewing area just west of the metro.
After this system, the weather should be quiet leading up to and including Thanksgiving. Although chilly, conditions will stay dry with partly cloudy skies and highs in the mid 30s.
The Friday after Thanksgiving could potentially bring our first round of snow to the area. A more detailed forecast can be found here.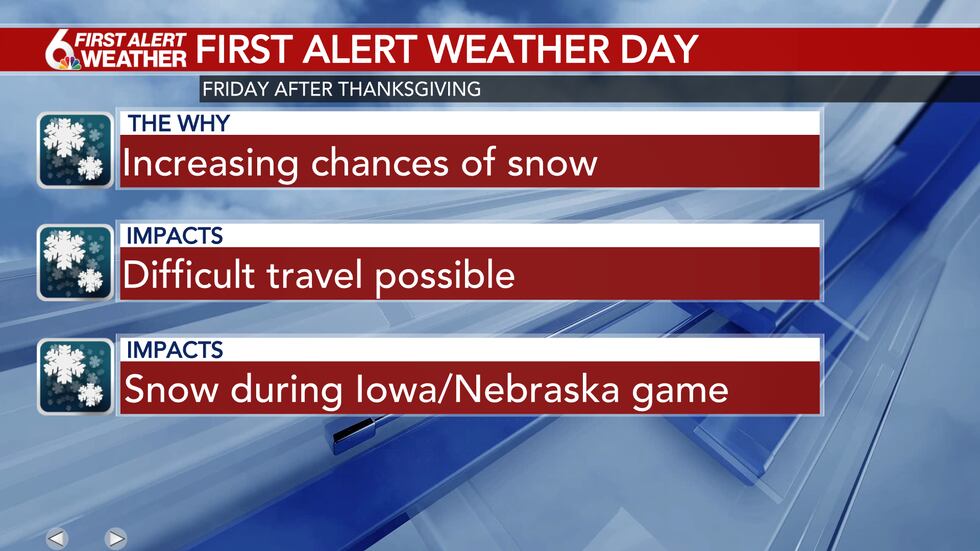 Following the 6 First Alert Weather Day, temperatures will remain in the 30s into next weekend.
Copyright 2022 WOWT. All rights reserved.