How to watch Lewis Central play for the Iowa Class 4A state championship
Those wishing to watch Thursday's game will have to open their wallets, but you can find the audio for free.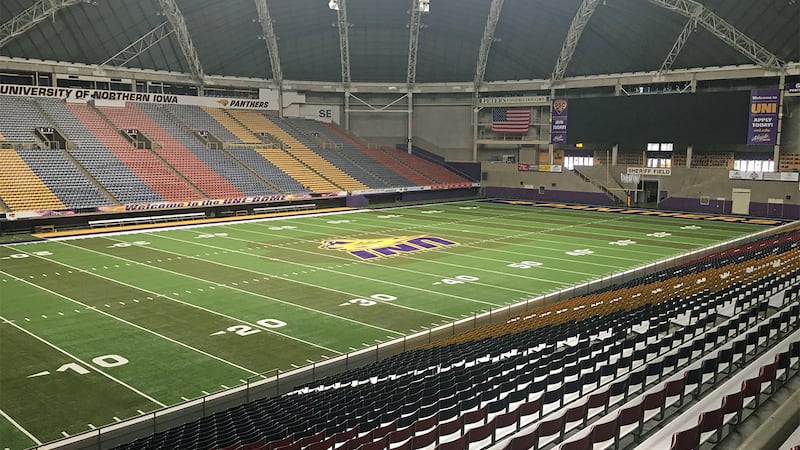 Published: Nov. 16, 2023 at 2:57 PM CST
CEDAR FALLS, Iowa (WOWT) - While most of Nebraska's high school football state championships don't kick off until next week, across the river, a metro team is playing for a trophy Thursday.
For the third time in as many seasons, the Lewis Central Titans out of Council Bluffs will compete in the Iowa Class 4A state championship game.
The Titans won the title in 2021 but lost in 2022. They could hang a second banner in three years when they battle No. 1 Western Dubuque on Thursday at 7 p.m. at the UNI-Dome in Cedar Falls.
The game will be broadcast live on the Iowa High School Sports Network, but unfortunately for fans, unlike in past years, it's going to cost.
Those wishing to watch the Titans take on the Bobcats will have to pay $9.99 for a single-game pass, which can be purchased here.
IHSSN, which possesses sole media rights to all Iowa High School Atheltic Association state events, announced over the summer that it would begin charging viewers to watch all live streams of championship games, matches, and events.
For that reason, the IHSAA, a separate entity from the IHSSN, said in a press release last week that it is litigating a media rights dispute over the fact that customers must now pay to watch.
"IHSSN plans to charge live streaming viewers of the upcoming IHSAA State Football Semifinals and Finals at the UNI-Dome," the press release said. "We have objected to IHSSN's live-streaming charges since they were announced this summer. The dispute remains ongoing in Polk County District Court... The IHSAA will continue to pursue free public access to broadcasts and streaming of its championship events."
An audio call of the game can be heard for free, though, on the radio at KMA FM 99.1 out of Shenandoah, Iowa, or online by clicking here.
Lewis Central, the alma mater of 2022 college football Heisman finalist Max Duggan, is 10-2 on the season and has won eight straight games entering Thursday.
Copyright 2023 WOWT. All rights reserved.