Huskers update: Coach Rhule says starting quarterback pick will happen Saturday
Nebraska takes on Wisconsin in prime-time game on NBC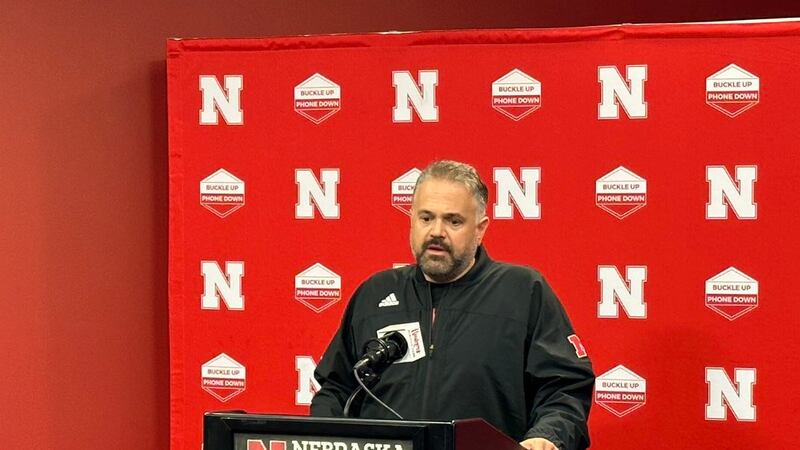 Published: Nov. 13, 2023 at 12:45 PM CST
LINCOLN, Neb. (WOWT) - Nebraska Head Coach Matt Rhule said Monday that Jeff Sims is healthy but that the starting quarterback decision for Saturday's road game against Wisconsin will be made day-of.
With Heinrich Haarberg suffering an ankle sprain, and Chubba Purdy still recovering from the game against Maryland, Rhule stuck with his earlier assessment that they would take the quarterback situation day-by-day.
All three contributed to the Huskers five turnovers against the Terrapins, resulting in a 13-10 loss to Maryland, and another chance at bowl eligibility going up in smoke.
Kickoff against Wisconsin is set for 6:30 p.m. Saturday in Madison. The game is scheduled to be televised on NBC.
—
This is a developing story. Stay with 6 Sports for updates.
Copyright 2023 WOWT. All rights reserved.