Rusty's 6 First Alert Forecast - Warm & windy before some storms develop
Published: Oct. 3, 2023 at 5:02 AM CDT
OMAHA, Neb. (WOWT) - It's still mild in the 60s and 70s this morning but changes are on the way thanks to a cold front. That front will spark some spotty showers and storms out ahead of it as it moves in but the greatest threat for rain and storms will hold off until after 7pm tonight.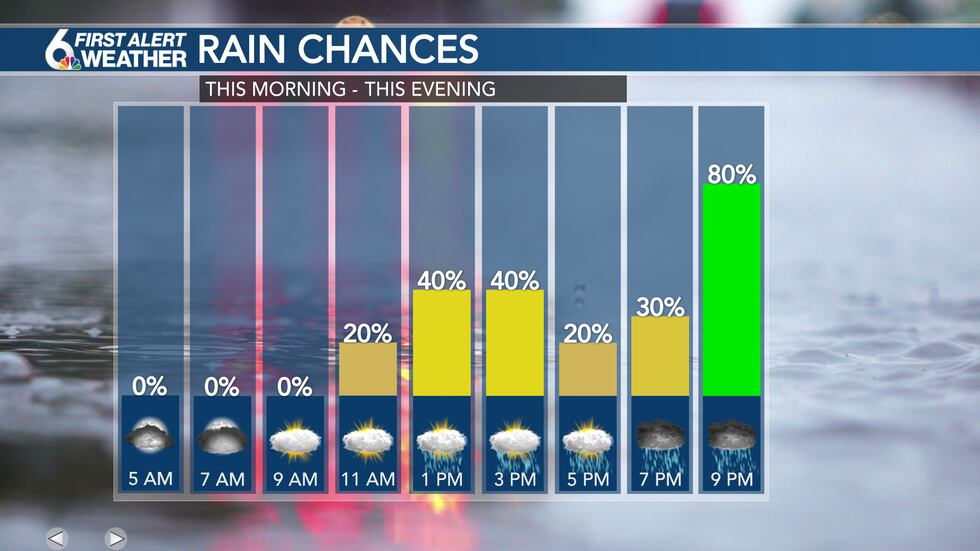 The strongest storms are likely to stay to the west of the metro tonight but they will try to hang on to some of their strength as they move east. The best odds for a strong wind gust from a storm would be after 7pm. Otherwise we'll cross our fingers and hope for widespread 0.5″ to 1.5″ rain totals for many of us before the storms fall apart. The heaviest rain will definitely be on the Nebraska side of the river.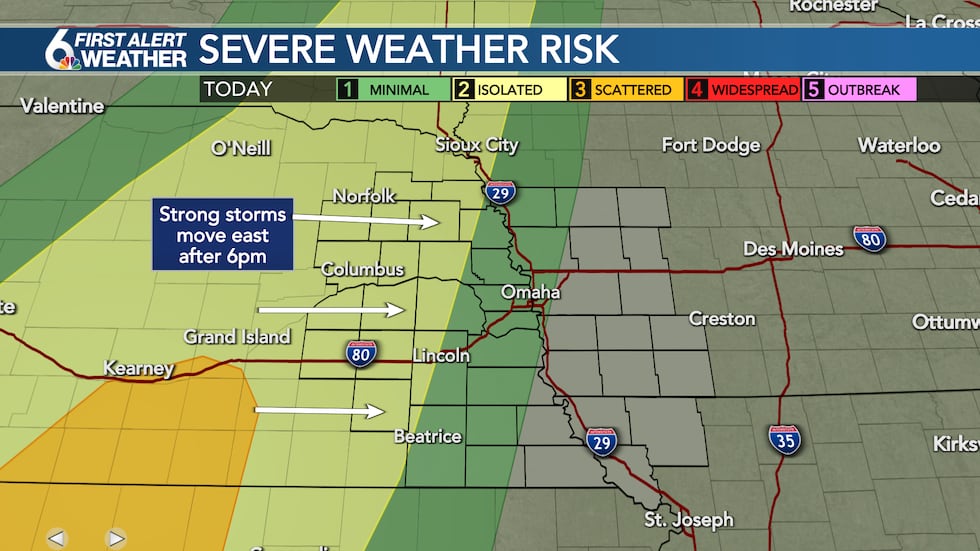 We'll be warm and rather windy out ahead of all this today with highs in the 80s still likely. South wind gusts easily hit 30 mph but could occasionally spike to near 40 mph at times.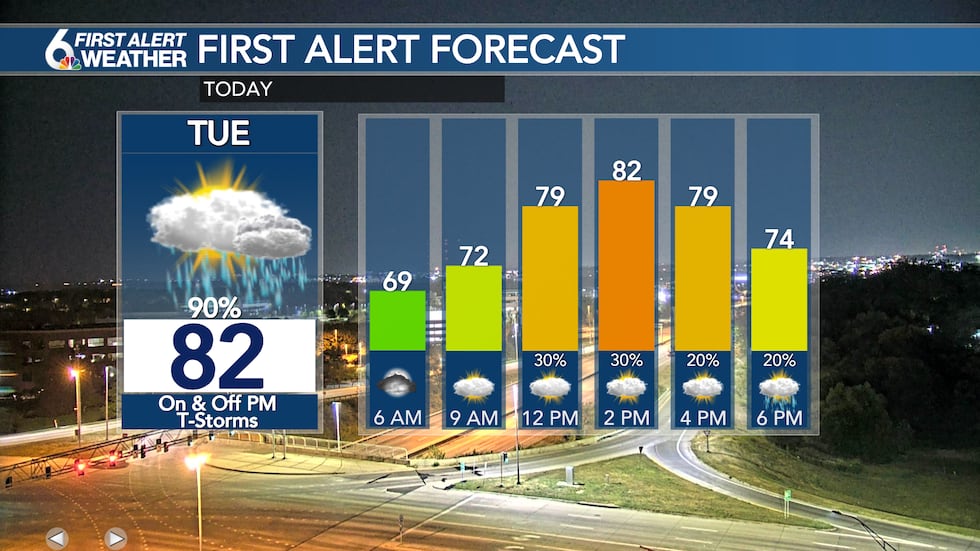 The last of the rain should be gone by midnight at the latest and cooler air will spill in for the rest of the week. Comfortable highs in the 70s are likely Wednesday & Thursday before another surge of even cooler air moves in.
That next round of cooler air will be cold enough to bring patch frost potential this weekend. Saturday & Sunday morning are 6 First Alert Weather Days due to the first patchy frost potential of the season.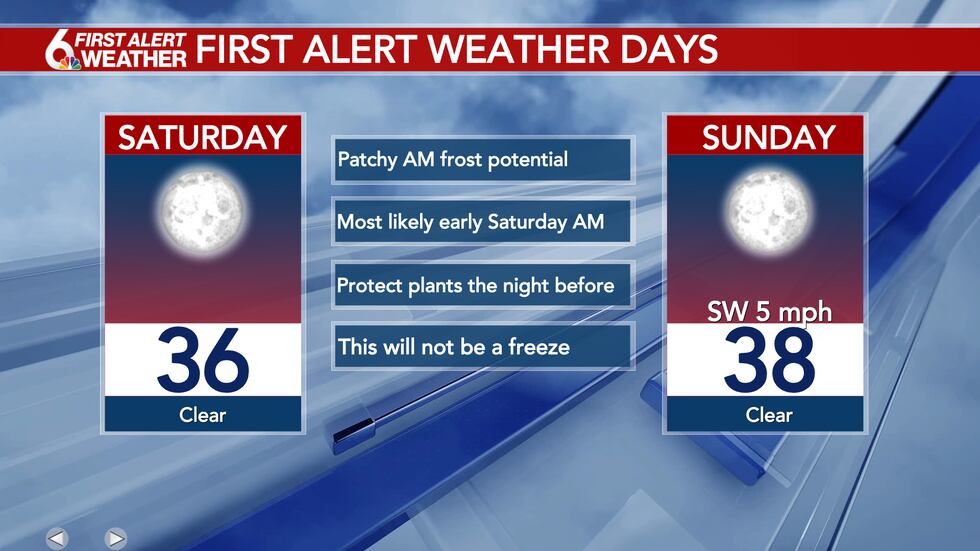 Copyright 2022 WOWT. All rights reserved.