6 First Alert Weather Day: The first frost of the season possible this weekend
Published: Oct. 3, 2023 at 9:08 AM CDT
|
Updated: Oct. 6, 2023 at 6:35 PM CDT
OMAHA, Neb. (WOWT) - As some colder fall weather settles in this week, it also brings the potential for the first frost of the season this weekend. I've made Saturday & Sunday morning 6 First Alert Weather Days due to that potential.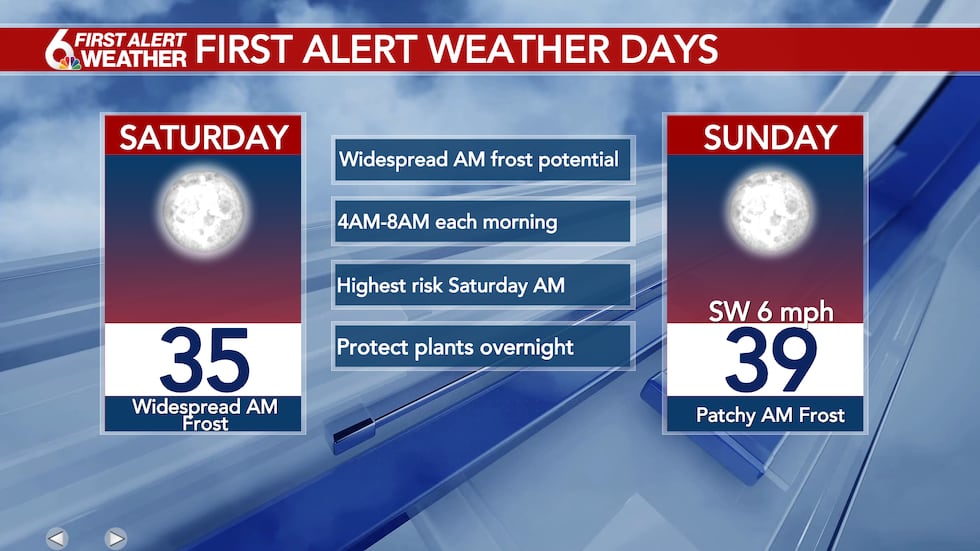 The coldest morning is likely to be Saturday at this point with lows in the mid 30s bringing the potential for widespread frost to the area. It is also possible Sunday morning but temperatures may end up a couple degrees warmer resulting in less coverage.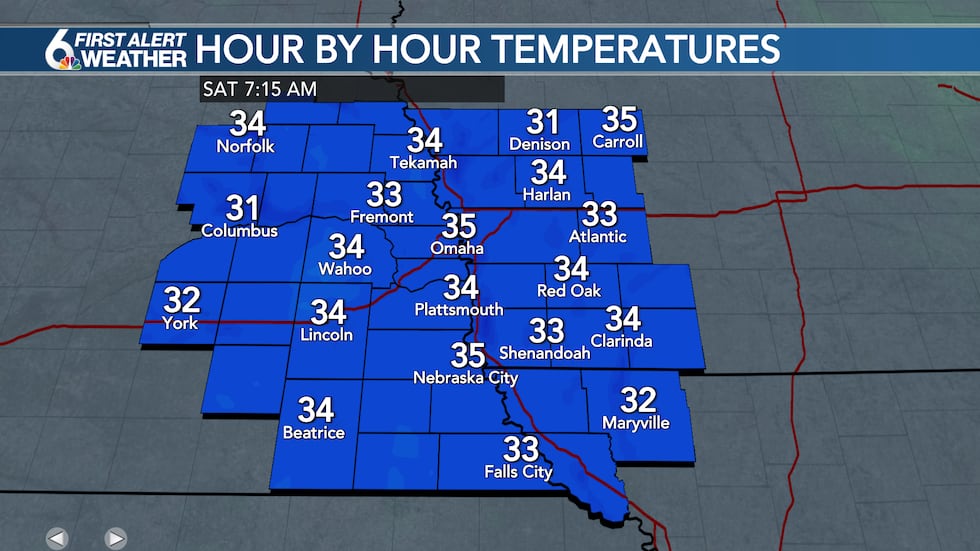 This means you'll need to do your cold weather preparations to any sensitive plants Friday night and again Saturday night in order to avoid possibly losing them. By Sunday afternoon we should warm significantly and will likely avoid any frost all of next week.
A Freeze Warning is in place for some of our western counties into Central Nebraska where temps could dip to near 30 degrees resulting in a light freeze for some.
This is actually pretty close to when we see the first frost of the season. On average we usually end up with our first 36 degrees temperature on about October 6th in the metro.
Copyright 2023 WOWT. All rights reserved.