Rusty's 6 First Alert Forecast - Hot start to the week before some Tuesday storms
Published: Oct. 2, 2023 at 5:06 AM CDT
OMAHA, Neb. (WOWT) - It's yet another warm morning in the 60s and 70s as you get the day and the week started. We'll turn that warm morning into another hot fall day that makes a run at 90 degrees in early October.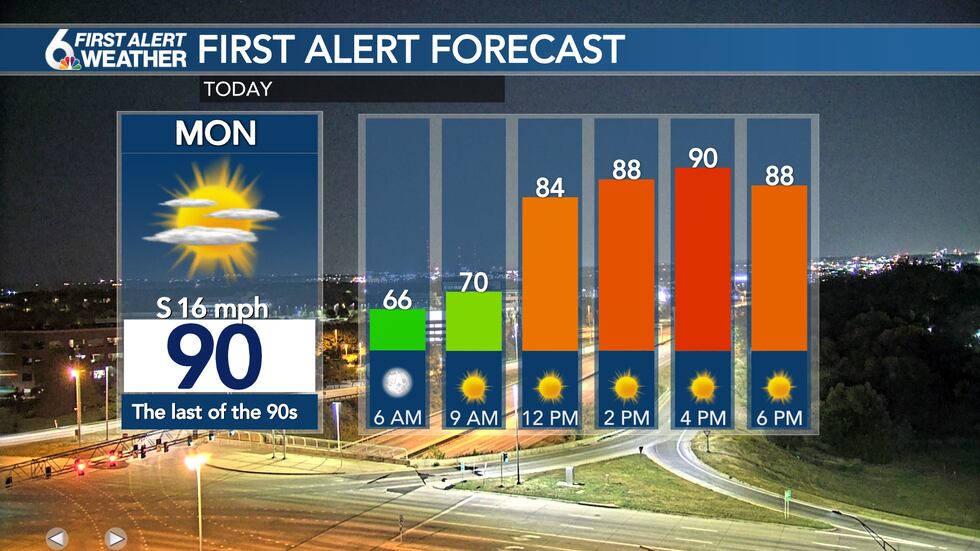 Not record highs today as that record of 94 is a little more elusive than the others over the weekend. We'll still have a south breeze up to 20-25 mph at times along with lower dew points making it a bearable round of heat.
Tuesday is the transition day as a cold front moves through bringing rain and storms chances as early as 8am. Those should be very spotty though with the better chances of showers and storms holding off until the evening hours. We'll be able to warm into the mid 80s before the heaviest of the rain arrives too.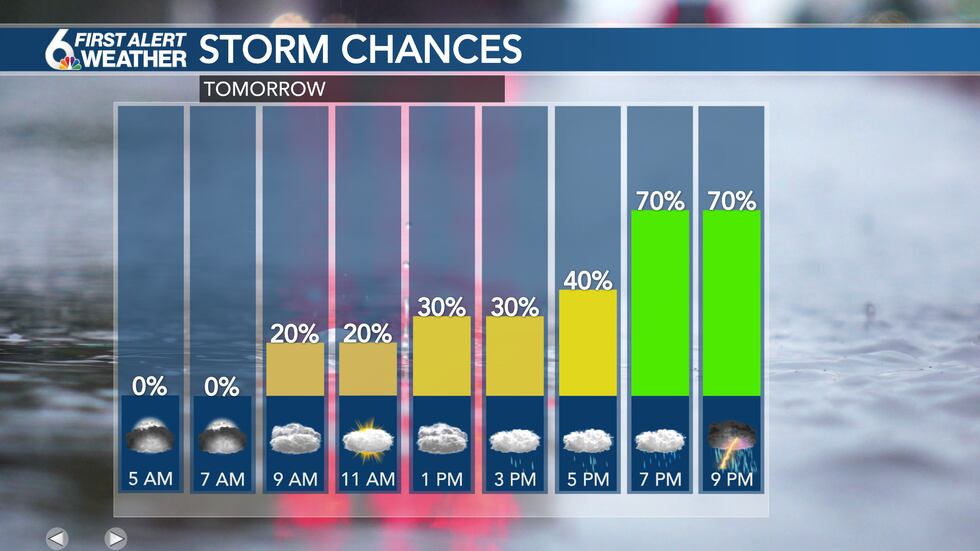 There is the small threat of an isolated strong storm that could hold on from the west Tuesday evening. Most of the severe weather will stay west of the metro and the viewing area though. While they won't be widespread, some isolated 0.5″ to 1″ rain totals are possible from this cold front.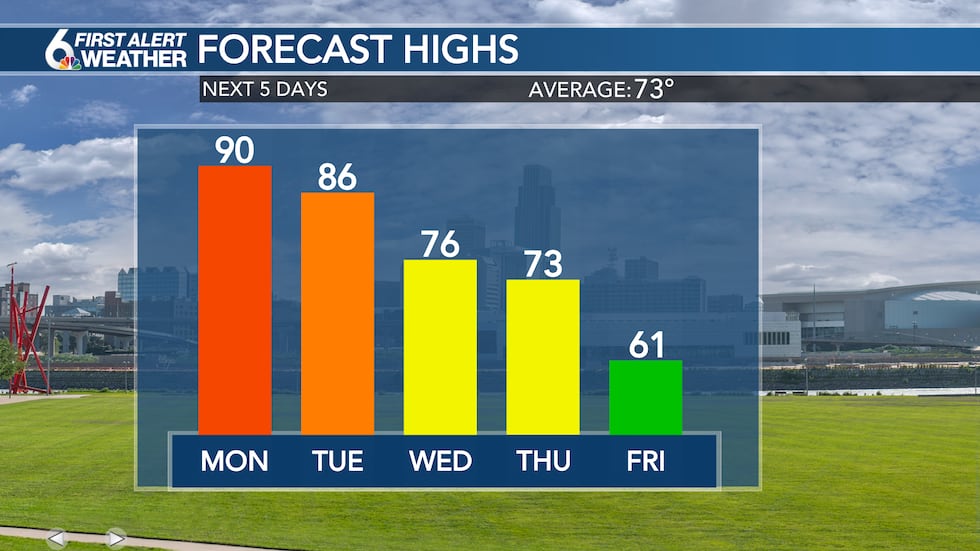 Cooler highs in the 70s are likely by Wednesday and even cooler air yet is settling in by the end of the week. Highs may struggle to hit 60 by Friday. I'll be keeping an eye on either Saturday or Sunday morning for the potential for our first patchy frost in the area.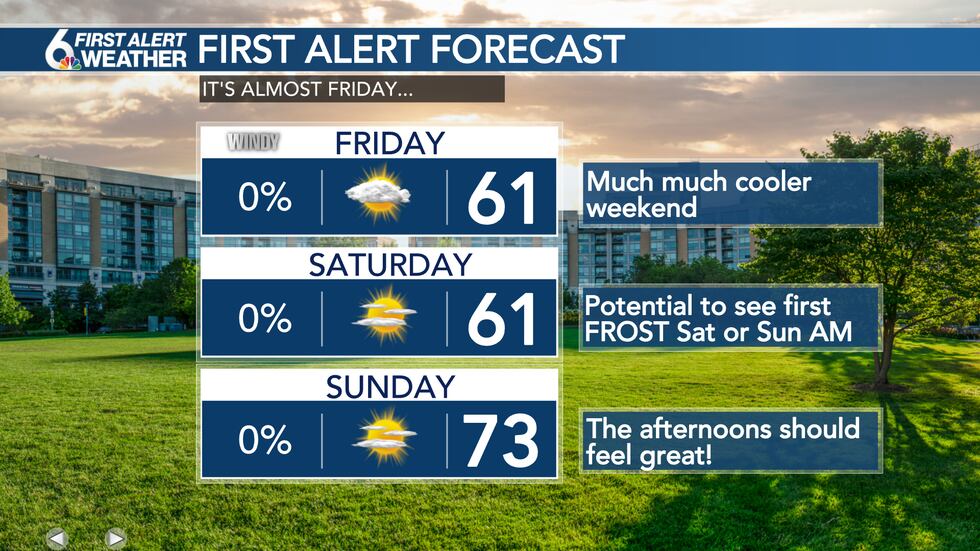 Copyright 2022 WOWT. All rights reserved.