Emily's 6 First Alert Forecast - Record heat continues all weekend, changes in sight
Published: Sep. 30, 2023 at 5:38 PM CDT
OMAHA, Neb. (WOWT) - Saturday has been a record setter from start to finish! The overnight low for Omaha was 74, a record warm low. 74 is also our average HIGH for the day! The afternoon high of 94 also set a record.
Heat holds on with another breezy and hot day in store Sunday. We'll likely set another record for a warm morning low with a drop to 73 expected, highs will climb to the 90s, 94 in Omaha, which would be another record for the day.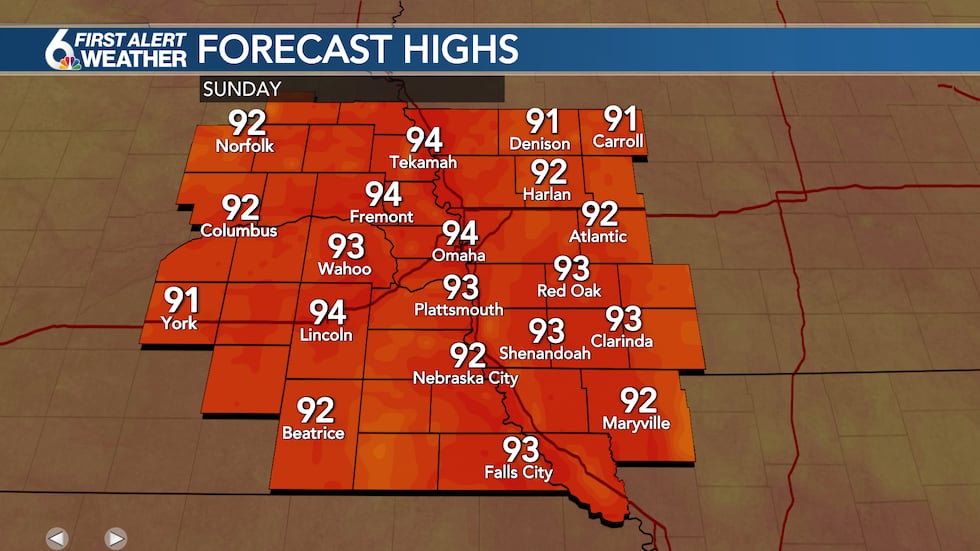 No big changes are in sight until the middle of next week as a cool down comes with rain chances Tuesday. A late afternoon front fires up rain chances and brings in a cool down. Rain likely clears by early Wednesday with a drop to the 70s expected!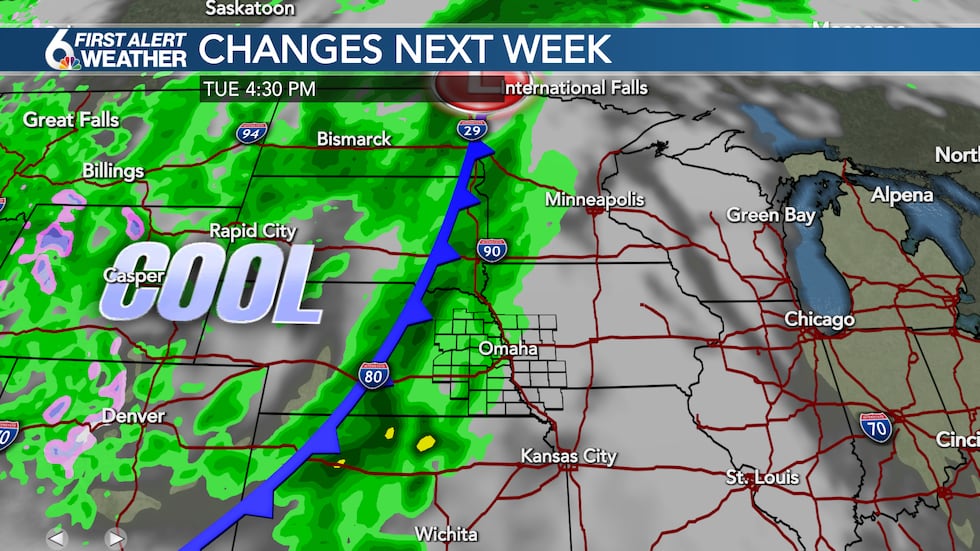 Another front is here for the end of the week that pushes us to the 60s and brings overnight lows to the 40s.
Copyright 2022 WOWT. All rights reserved.