Rusty's 6 First Alert Forecast - Warming trend starts today as we head to the 90s this weekend
Published: Sep. 27, 2023 at 4:54 AM CDT
OMAHA, Neb. (WOWT) - There is a little more fog to contend with this Wednesday morning, especially in our northern counties. That will again burn off quickly this morning as we start our warming trend that lasts through the weekend. Highs today will make a run at 80 degrees.
It will again be a day with low dew points and very light wind, even lighter than yesterday.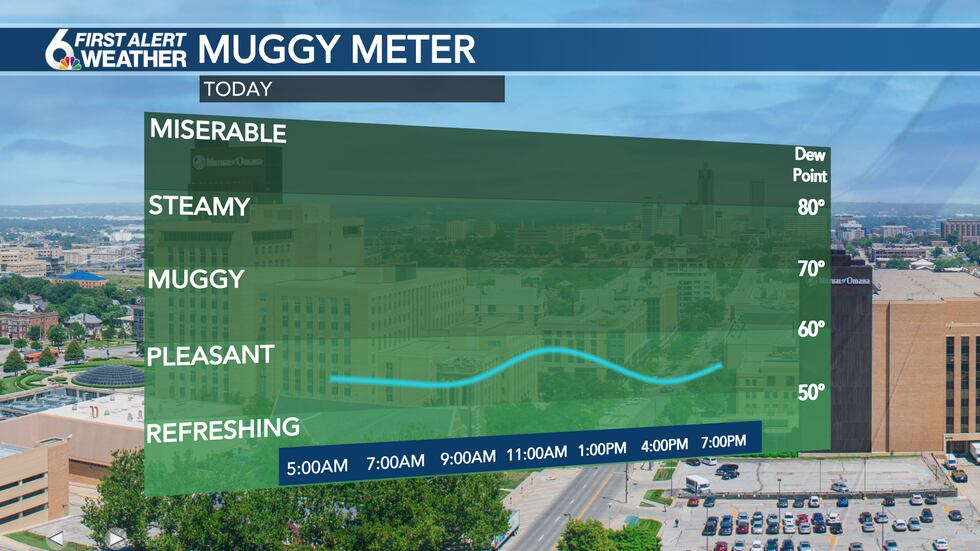 SSE wind gusts will pick up a bit more starting Thursday afternoon allowing a bit more heat to move in. Gusts to 25 mph will help us climb to near 85 for a high. That is just the start of a warm and breezy stretch of weather that will take us into and through the weekend and potential break some records.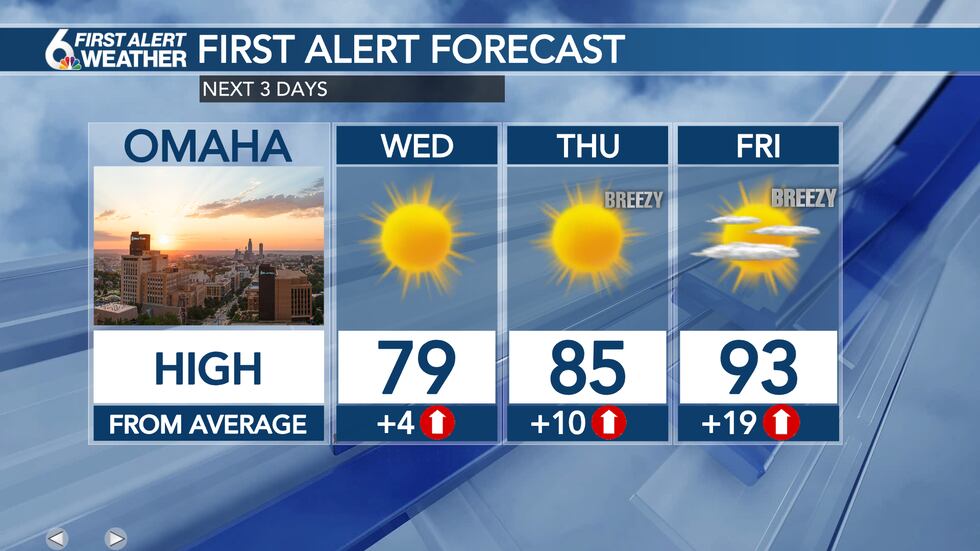 A stretch of 5 days of 90+ afternoon highs starts up Friday and could result in several record highs being broken. Several of the days are well within reach given the current forecast.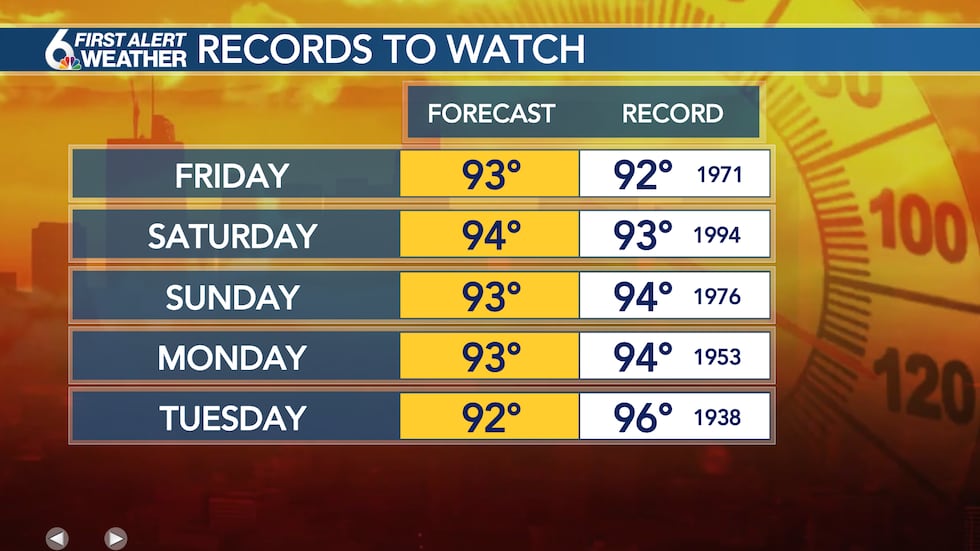 Dry weather wins out meaning drought conditions will get worse before they get better. In turn that means dew points will stay low on the muggy meter during this stretch of fall heat as well.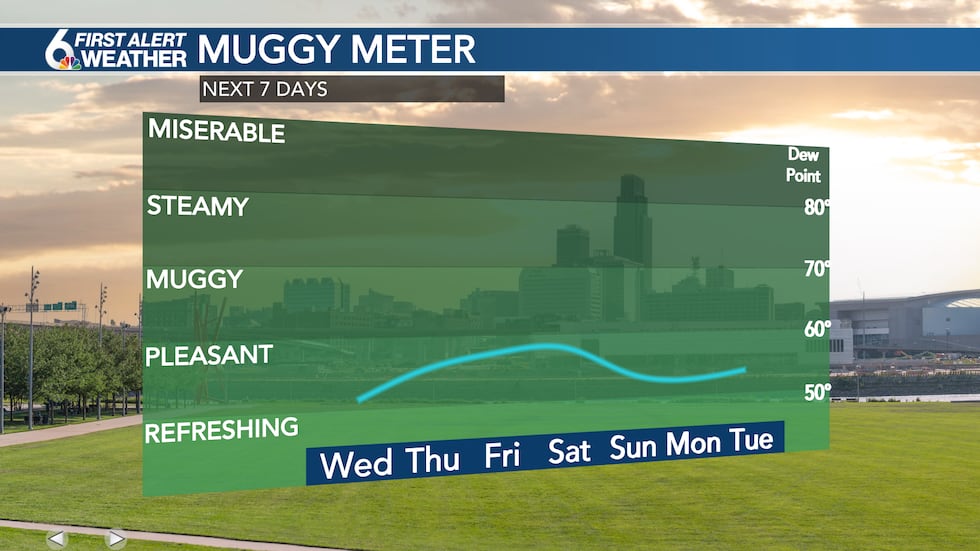 Copyright 2022 WOWT. All rights reserved.