6 First Alert Traffic - Huge backups on WB I-80 Wednesday morning
Published: Sep. 27, 2023 at 7:53 AM CDT
|
Updated: Sep. 27, 2023 at 8:23 AM CDT
OMAHA, Neb. (WOWT) - A crash on I-80 WB near 72nd street has severely limited traffic flow and has caused huge back up on the Interstate Wednesday morning.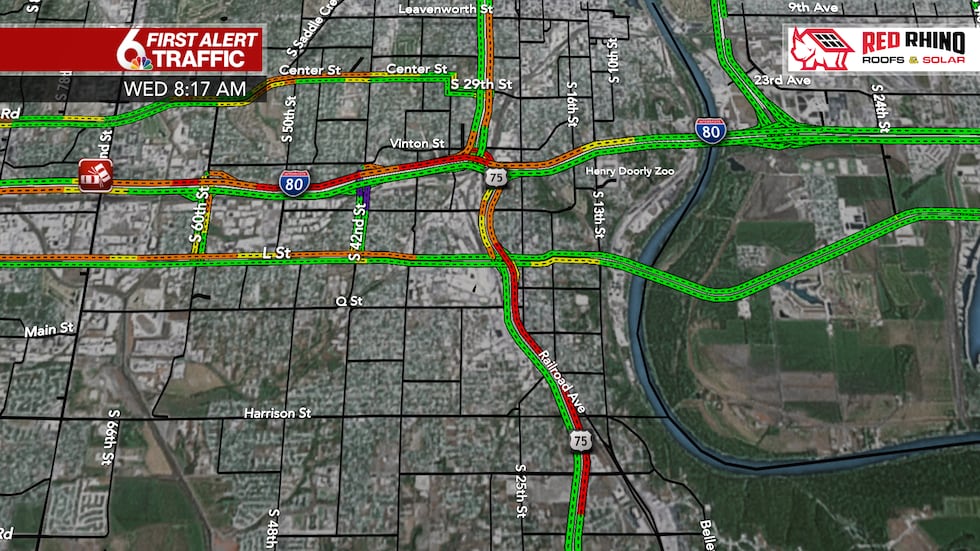 As of 8:20 a.m., the crash has cleared, although traffic is still backed up all the way to the JFK, also impacting northbound traffic on the JFK.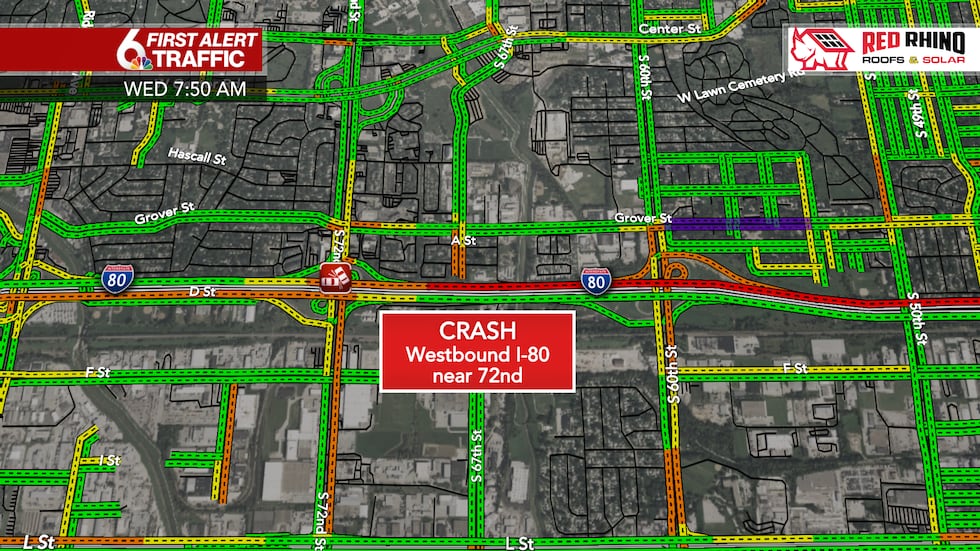 As of 7:45am the 2 left lanes of traffic were blocked as tow trucks moved the cars from the scene. This was cause major delays that extend east all the way into the I-80/JFK/I-480 interchange.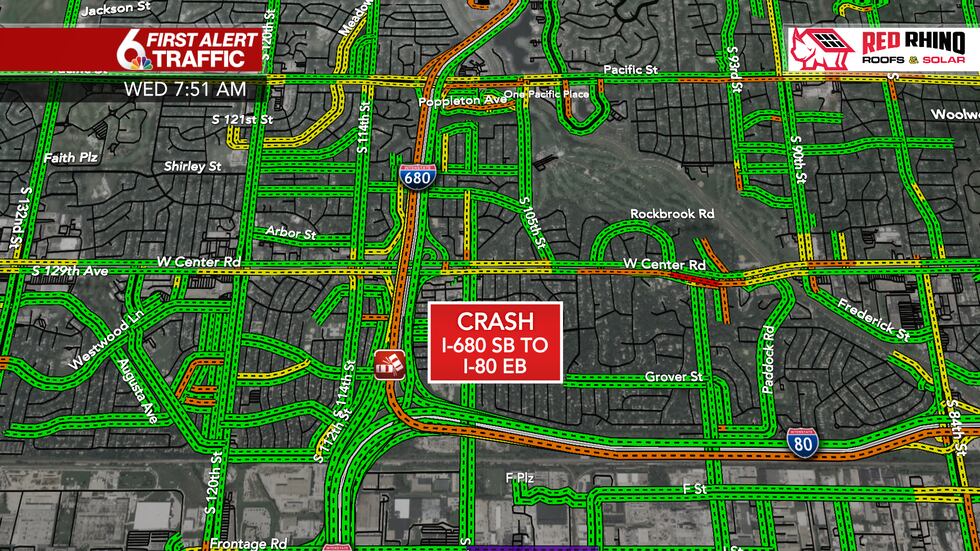 There was also an accident on SB I-680 to EB I-80 that was cleared rather quickly but was slow to clear out the congestions. Sun glare was also an issue on all EB roads again this morning.
—
This is a developing story. Stay with 6 News for updates.
Copyright 2023 WOWT. All rights reserved.